Can I Add More Square Feet to a Custom Home Plan?
You may have found the best home builder in North Texas to build your dream home, but you aren't completely sold on their home plan options. What do you do? Should you look for a different builder? Not necessarily!
Many home builders will let you customize their featured floor plans by adding more square feet to the plan, whether that's by making individual rooms larger, adding additional rooms or moving around walls to increase living space. The amount of customization that is allowed will vary by builder type.
Before you go adding more square footage though, or asking your home builder about it, here's what to know about adding more square feet to a custom home plan and when you need to finalize that change.


How Much Square Footage Do I Need for My Custom Home?
We've written a full guide on determining the initial square footage of your home, which you can check out here, but below is a quick summary.
When determining the square footage of your home, you need to think through:
Cost Per Square Foot

What You Need in a Home

How Big Your Lot Is

Cost of Utilities

Options & Upgrades
How much will it cost you to add more square feet?
When it comes to the square footage of a custom home, you need to remember:
- What's included in the cost?
- How big the house is. The bigger the house; the less the cost per square foot.
When you determine the square footage, think through how much you can afford. Most builders cost out plans by Cost + Square Feet. So if a builder estimates their costs are $125 per square foot and your budget is $250,000, you can afford roughly a 2,000 square-foot home.
Think through what you will need in a home now and in the future. Do you hope to work from home? Add a study. Are you thinking about having more kids? Add another bedroom.
You will only be able to build what you have room for, so you need to understand how big the lot is that you're building on and where you can build on that land.
When determining the square footage, you also need to know that the larger the house, the higher your utilities will be.
If you decide to include a larger master bathroom, a three-car garage or a large covered patio, there are associated costs that go into that (i.e. the bathtub and tile costs, slab and roofing costs, etc.).
Some of these factors will also impact whether or not you can add more square footage to a featured home plan, so it's important to understand these before we get into everything else.
What to Know About Adding Square Feet to a Custom Home Plan?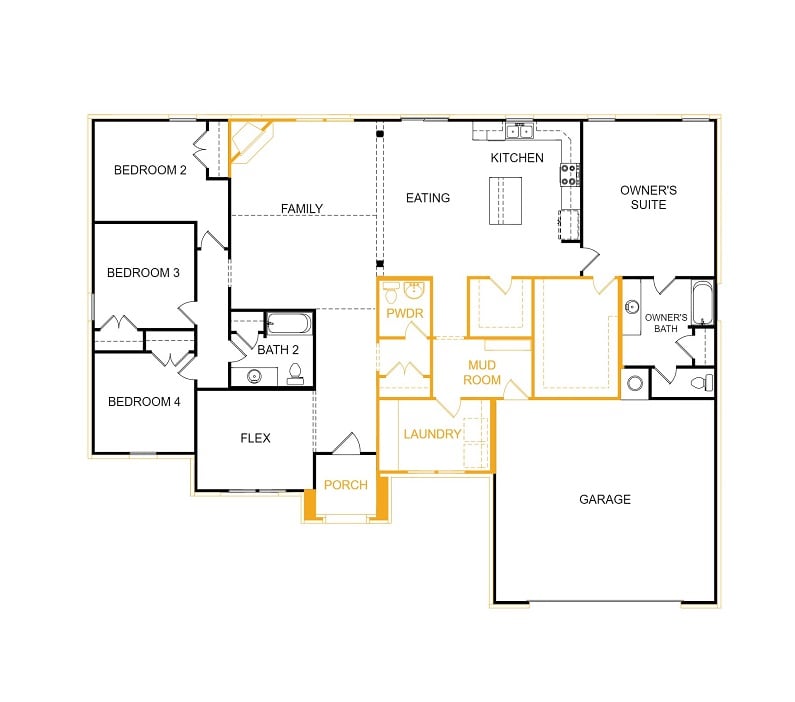 Similar to the areas listed above, those same factors will impact whether or not you can add more square footage to a custom home plan.
When you choose a featured home plan from a custom home builder and you add more square feet to the plan, the cost will increase, the home plan may need to be reworked if you are building a home with multiple levels, the lot will need to be evaluated to ensure you have enough room to build, etc.
What Does Adding More Square Footage Do to Your Custom Home Plan?
Adding more square footage to your custom home may impact:
Lot Placement

Total Home Cost

Home Design

Your Building Timeline
It may impact how the house sits on your land. If you are making the house wider and you want a large driveway, you may need to adjust where that drive sits within the property lines of your lot.
It will add additional cost, but depending on how much square footage you add and where it's added, it may not be much. A lot of times, the more square feet you have, the less you pay per square foot.
If you are building a multi-level home and want to adjust the main floor, it will likely impact the upper level, as well. Builders need to ensure the home will be structurally sound, so there's a reason why upper rooms sit exactly on top of lower rooms. Adjusting the square footage can impact that upper level, too.
When you make adjustments to your home plan, it's important to realize your home builder's designer, architect or draftsman will need time to adjust that home plan design, send it back for your approval and then finalize the plans.
Where Are the Best Places to Add More Square Feet to a Home Plan?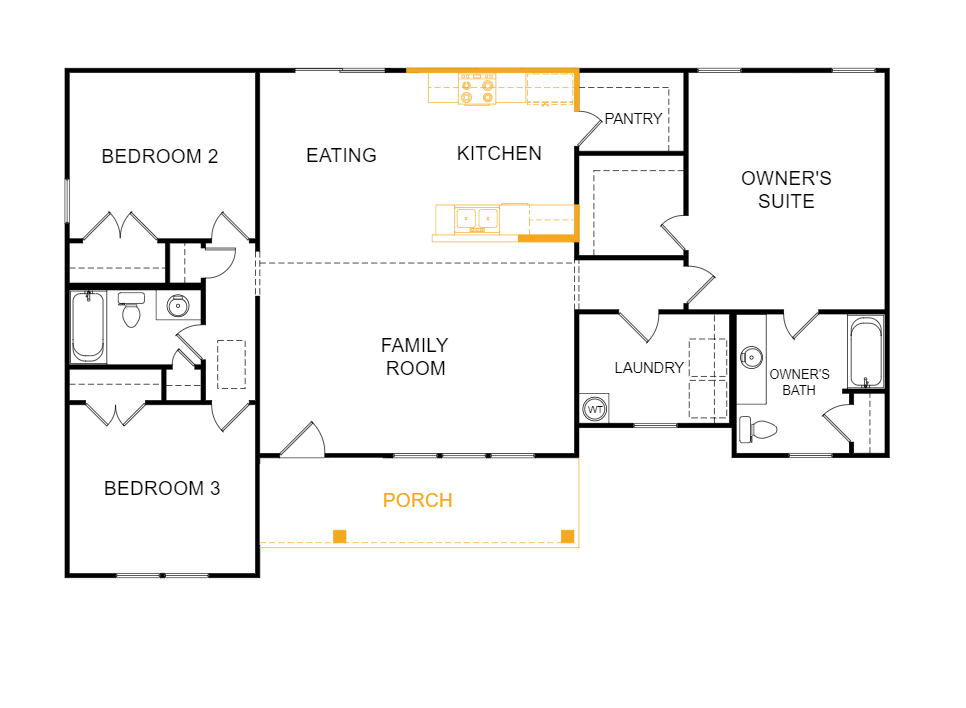 When you think about where you can add more square footage to a home plan, there are a few places to start:
Enlarging Existing Rooms

Attic or Upstairs Space

Balance Out the Square Footage

Make Two Rooms into One

Expand Outdoor Spaces and/or Your Garage
Adding 2' through a family room, dining room, or bedrooms is a simple way to enlarge a home to allow for more furniture if you're hosting, flow around dining tables, or more spacious bedrooms.
Attic or Upstairs Space
If you want to add additional space or rooms to your custom home plan, think about unfinished space in your plan. For instance, will there be an attic space? Could you finish this out to make a bonus room in the house? Do you have a second level in your home plan? It's cheaper to build up than out, so consider where you can add rooms to the upstairs.
Just keep in mind that if you add an upstairs, you will need to find a place to put stairs, which will add roughly 50 to 80 square feet to the first floor.
Balance Out the Square Footage
Say you want to have a bigger living space and don't mind the bedrooms being a little smaller. Add more square feet to a living room and shrink down the bedrooms. It will help balance out the total square footage of the home to keep costs low.
Make Two Rooms into One
Do you need a larger bedroom or study? What about a mother-in-law suite? Consider turning two bedrooms into one if you don't need them to be divided. Depending on the home plan, removing a wall should not be an issue.
Expand Outdoor Spaces and/or Your Garage
While making a garage or a covered patio bigger will add some cost to your overall custom home, it is significantly less than adding it to the interior portion of your home because you don't have to have all of the finishes like you do inside.
Enlarged covered patios are very popular, and front porches, if you'd like some additional space there. Or you can make your garage bigger to give yourself some extra storage. Larger SUVs and trucks need more depth, so adding more depth to your garage is a popular option, or adding a third-car bay. Most of our floor plans have a 3-car option.
It will be more cost effective to add in rooms without cabinets, counters, tile and other expensive finishes, so think family rooms, dining rooms, bedrooms, garages. But sometimes if you want a big shower, you have to push out the bath wall to accommodate that, which will require more tiling. Or if you want more kitchen cabinets, we have cabinet extensions we use for that.
When Do I Need to Add More Square Feet to a Custom Home Plan?
There will be a cut-off date for adding square footage to your custom home plan. At Hedgefield Homes, your floor plan will need to be finalized prior to finalizing the structural and engineering plans.
To understand that, you also need to understand where that fits in the home building process:
What Is the Custom Home Building Process?
Initial Meeting with Home Builders

Site Visit to New or Existing Lot

Floor Plan and Option Selections

Design Meeting

Pre-Construction Meeting

Financing Your Home

Home Construction

Home Warranty


Which Floor Plans Can I Customize from Hedgefield Homes?
At Hedgefield Homes, we are a semi-custom home builder, which means we have a set number of floor plans we offer, but we do offer customization options for our clients to help them achieve the home of their dreams.
We modify our plans all the time - sometimes greatly. We welcome those changes.
Below are our featured floor plans you can choose from Hedgefield Homes:


Hedgefield Homes Floor Plans for North Texas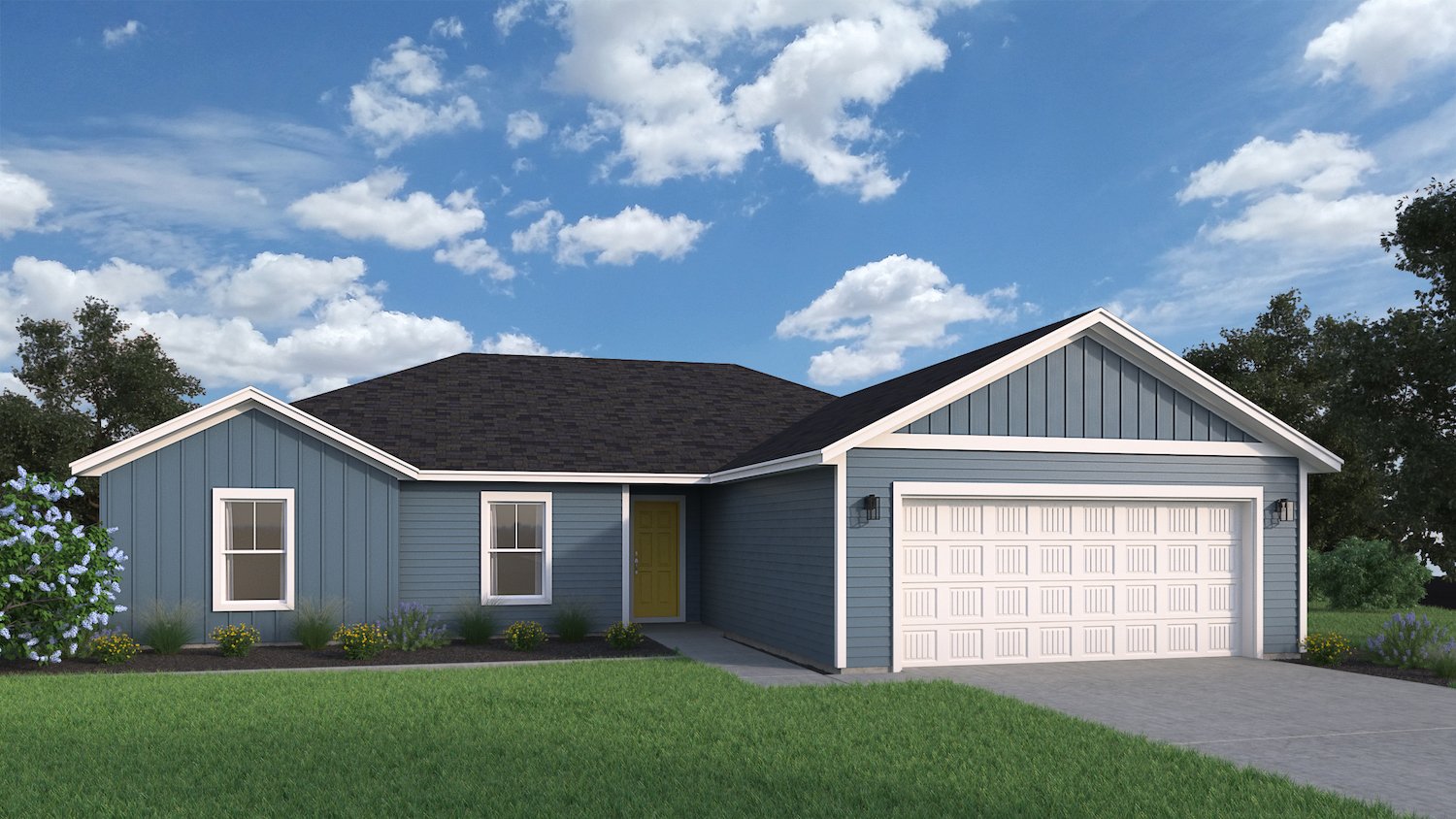 The Archer
3 Bed | 2 Bath | 1382 SF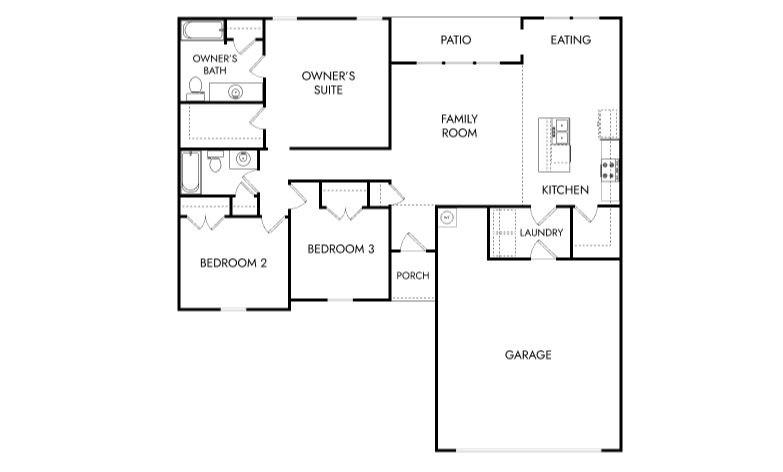 ---

The Bankhead
3 Bed | 2 Bath | 1624 SF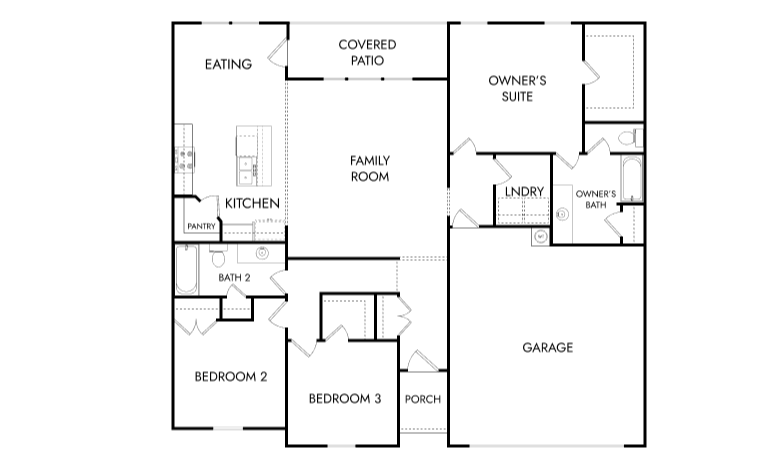 ---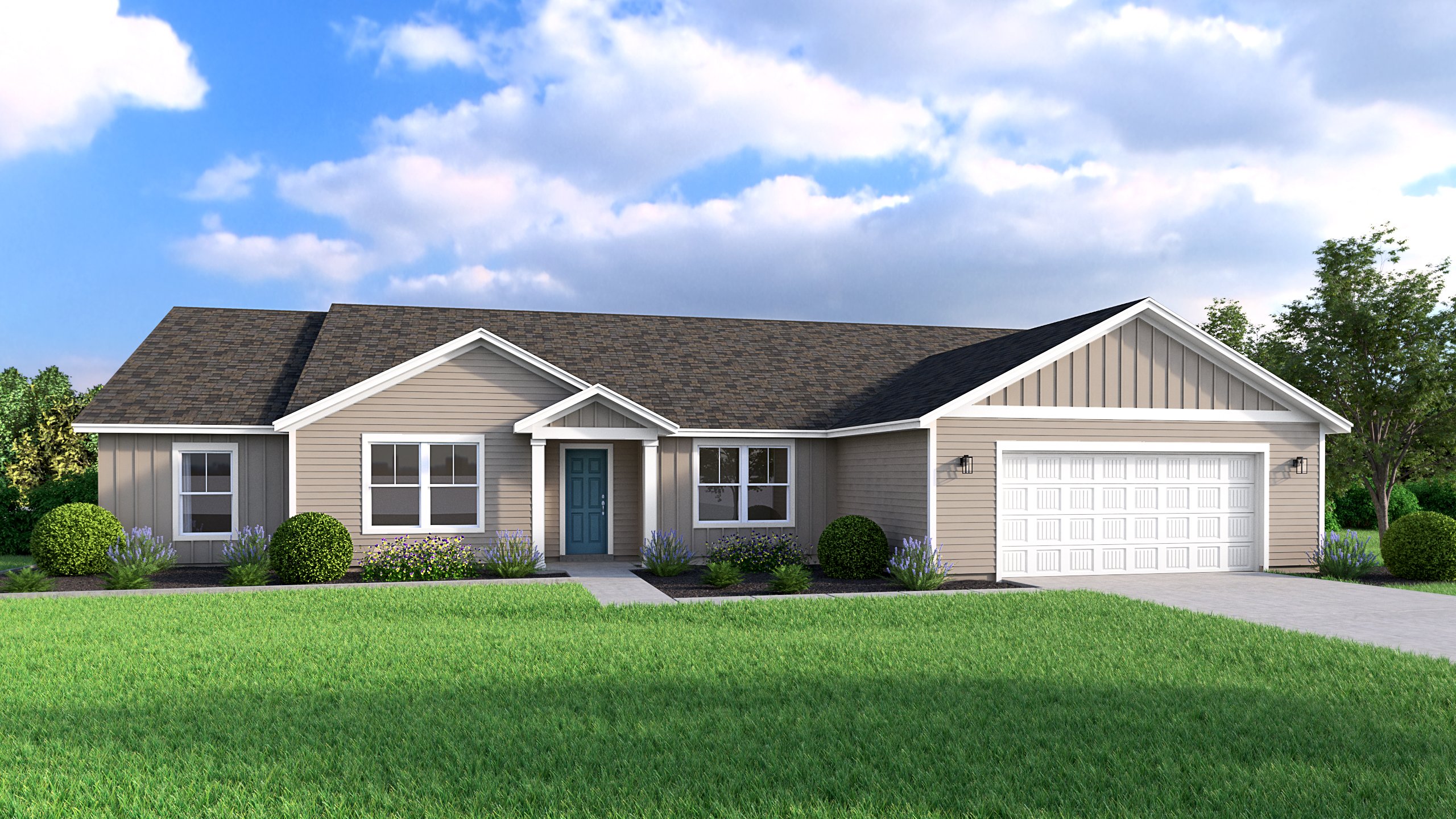 The Bosque
4/5 Bed | 2.5 Bath | 2340 SF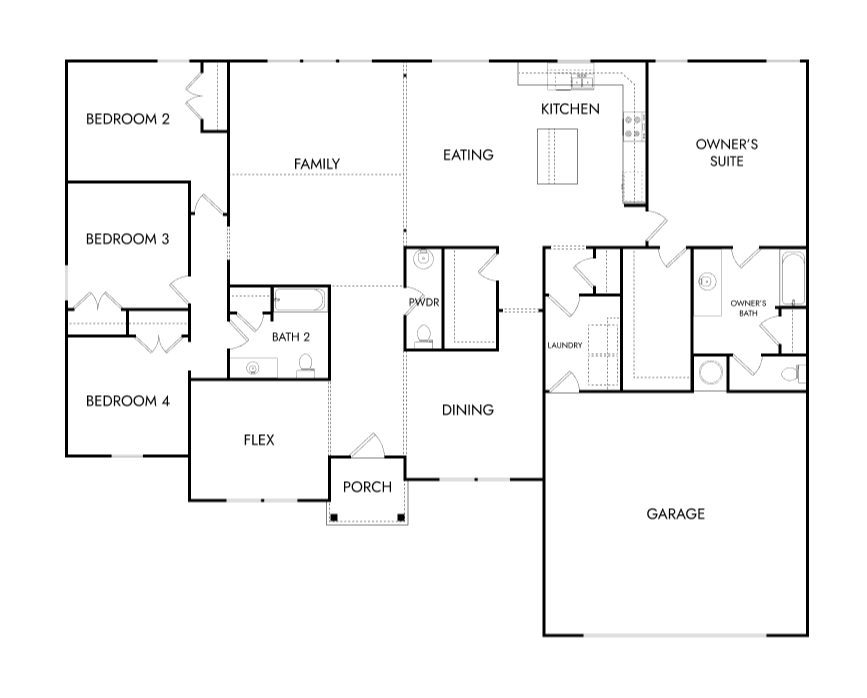 ---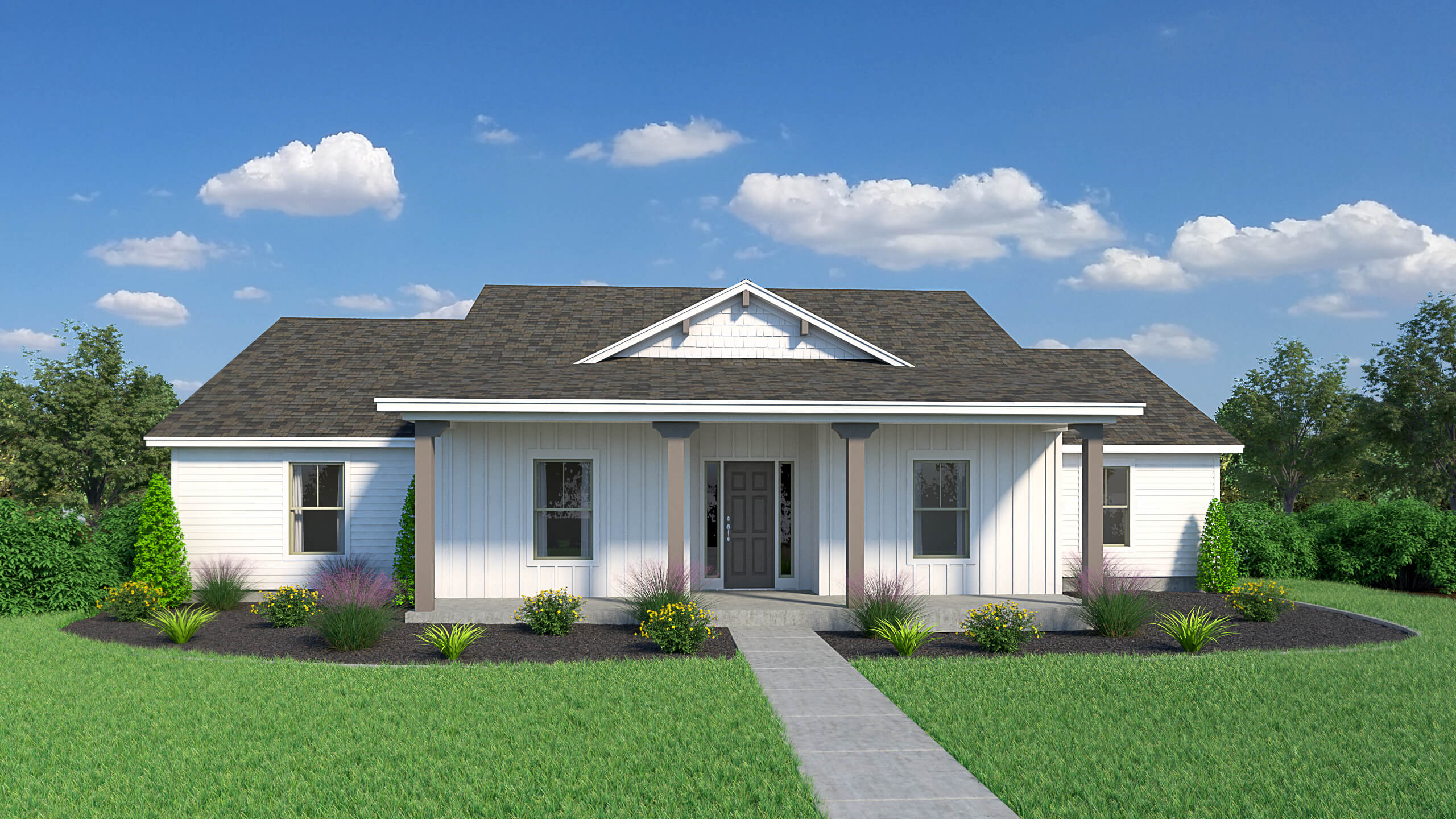 The Calvin
4 Bed | 2 Bath | 2000 SF
---

The Chambers
3 Bed | 2 Bath | 1513 SF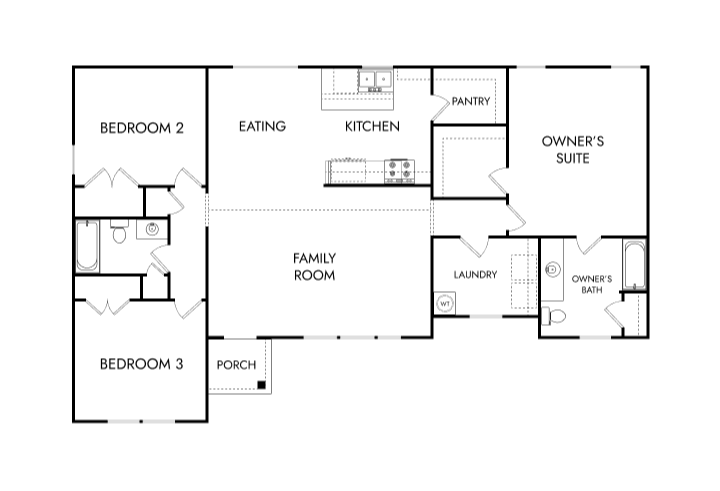 ---

The Mesa
3 Bed | 2 Bath | 1264 SF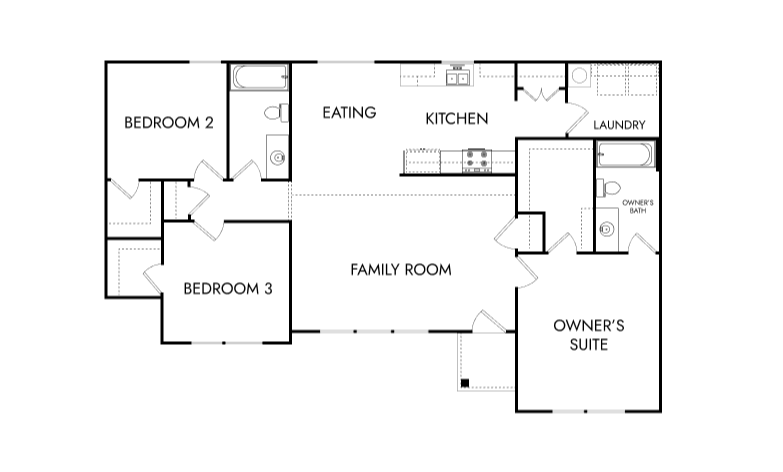 ---

The Grandview
4 Bed | 2 Bath | 2164 SF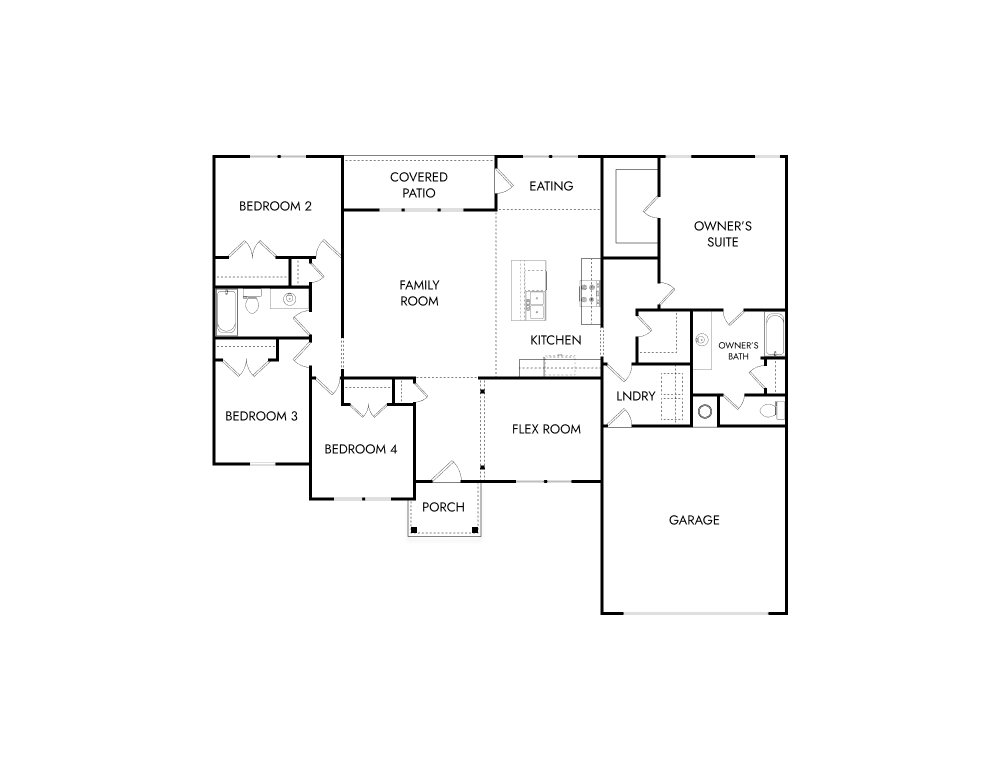 ---

The Clearfork
3 Bed | 2 Bath | 1755 SF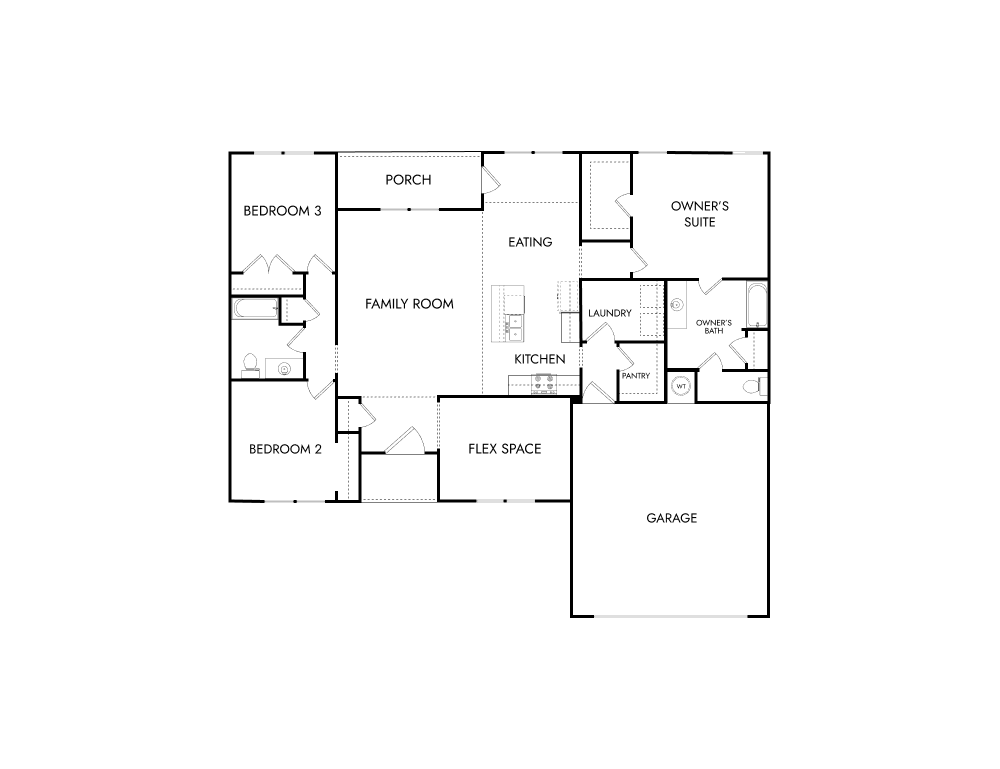 ---

The Whitney
2 Bed | 2 Bath | 1152 SF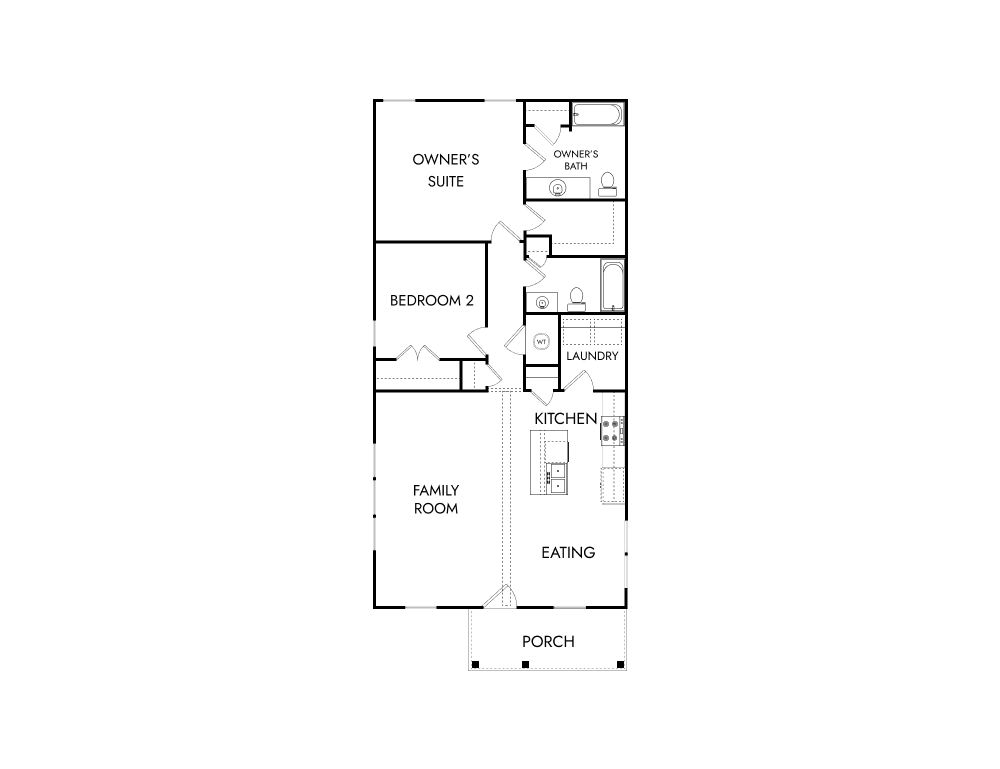 ---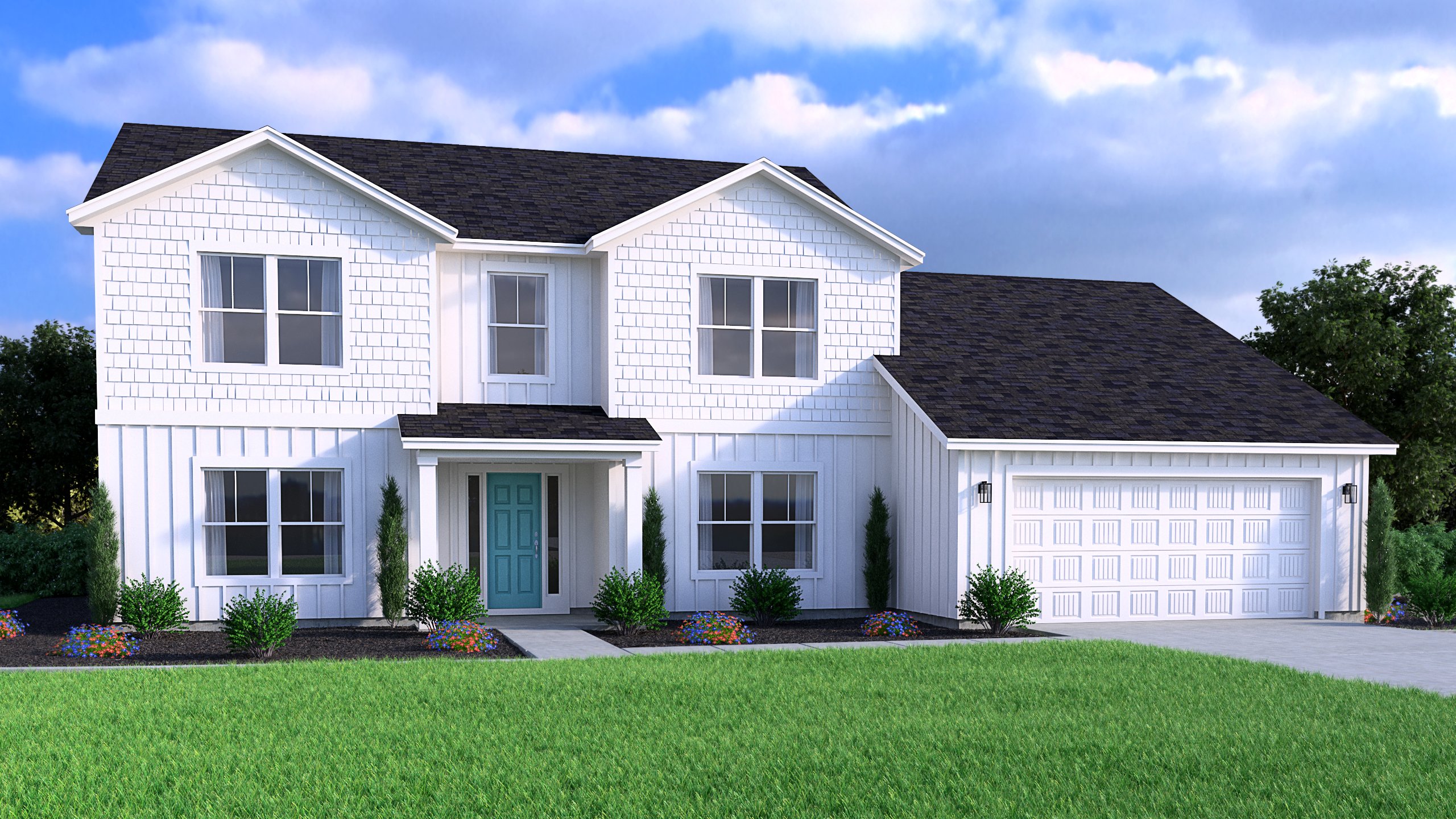 The Meridian
4 Bed | 2.5 Bath | 2645 SF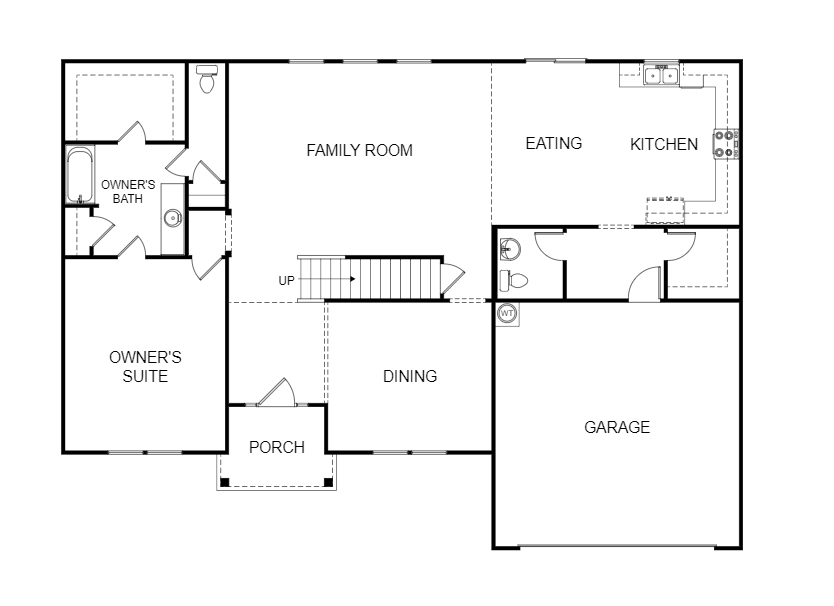 ---