35 Best Housewarming Gift Ideas for Texas Homeowners
Whether you are shopping for a housewarming party, birthday present, or gift for another occasion, we've put together a list of the 35 best housewarming gift ideas for Texas homeowners.
These housewarming gifts are great for the new homeowner who just bought or built a home, but they also make great general gifts for loved ones you have trouble shopping for.
Below, we have divided the homeowner gift ideas by room type to help you find the right gift for your friend, family member, or coworker. We have also included gift ideas at varying prices to help you find something that fits within your budget.
You'll find many of these shops offer online ordering or you can go visit them in store if you live in Fort Worth or Dallas, Texas (or nearby).
---
Best Housewarming Gift Ideas for Texas Homeowners
Table of Contents
1) Best Living Room Gift Ideas for New Homes
Throw Blankets & Pillows, Baskets for Throw Blankets & Pillows, Planter, Candle & Matches, One-of-a-Kind Sculptures, Decorative Bowls, Small Furniture, Wall Decor, Vase with Flowers, Chess Set, Cordless Dyson Vacuum, Echo Dot
2) Best Kitchen Gift Ideas for New Homes
Bottle of Wine with Custom Wine Label; Dinnerware Set; Cloth Napkins; Tablecloth; Hors d'Oeuvres Tray; Single, Specialty Dishes; Decorative & Functional Pitcher; Funny Kitchen Towels; Charcuterie Board; Dutch Oven; Chemex Coffee Maker; Silicone Oven Mitt Set; Electric Kettle
3) Best Outside Gift Ideas for New Homes
Custom-Made Patio Furniture, Personalized Backyard Beverage Tub, BBQ Tool Set, Personalized Doormat, Ring Doorbell
4) Best Bathroom Gift Ideas for New Homes
Fort Worth Soap, Hand & Bath Towels
5) Best Garage Gift Ideas for New Homes
Tool Set, Air Compressor
6) Other Gift Ideas for the New Homeowner
Custom Address Stamp with New Address
---
Living Room Gift Ideas for New Homes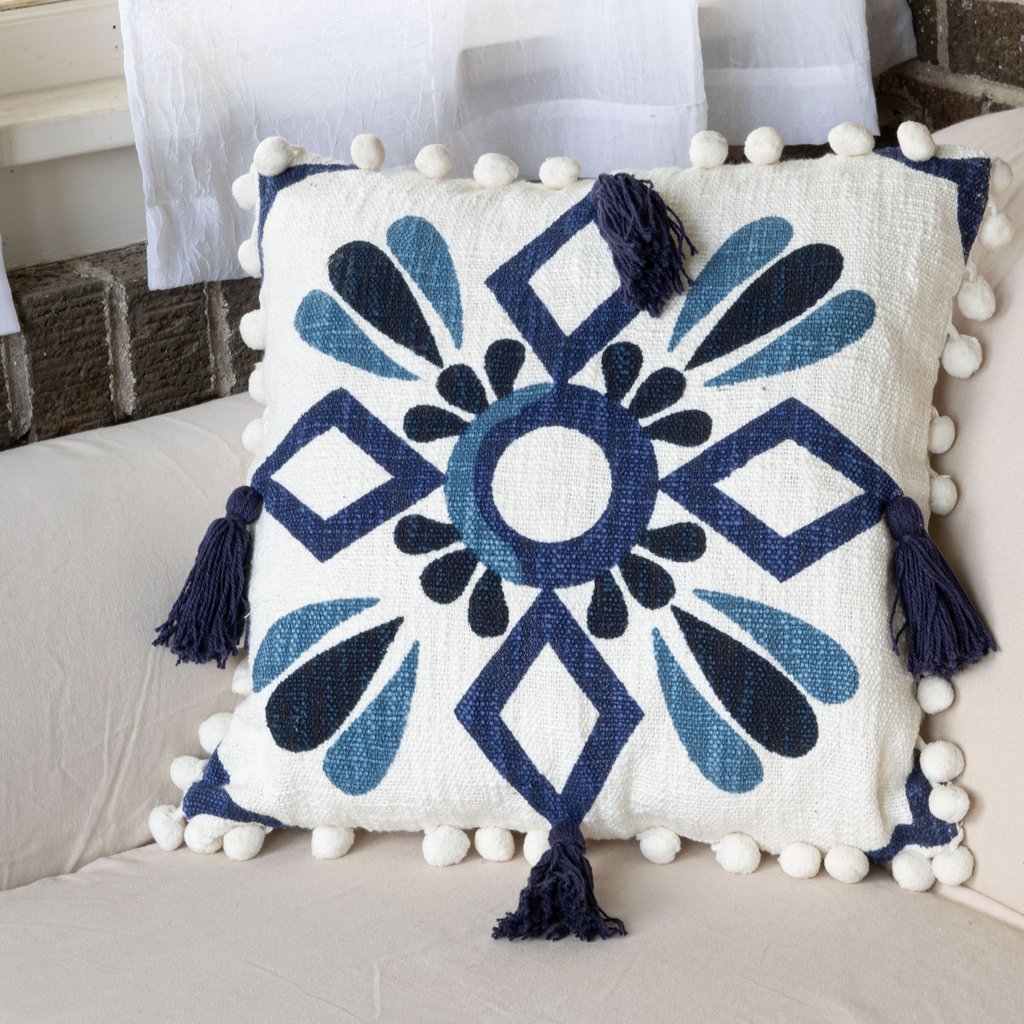 Who doesn't love a good throw blanket or decorative pillow? You can find some beautiful options at Julianne's that range from $29 to $159.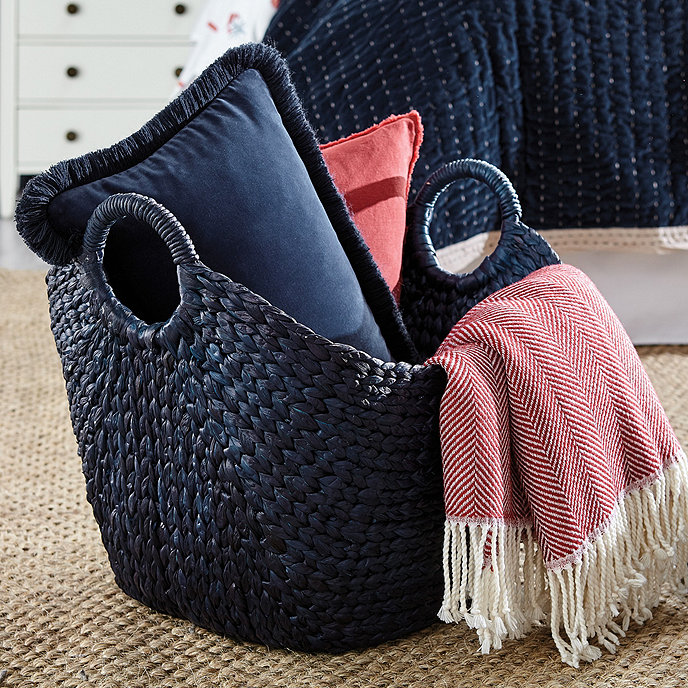 This would be great to pair with a throw blanket or decorative pillow, but it would also make a great gift all on its own. For homes with limited storage, getting a throw basket is a great idea. And even for homes with plenty of storage, having your throw blankets within reach for your guests is helpful so you don't have to go hunting for one when they need it.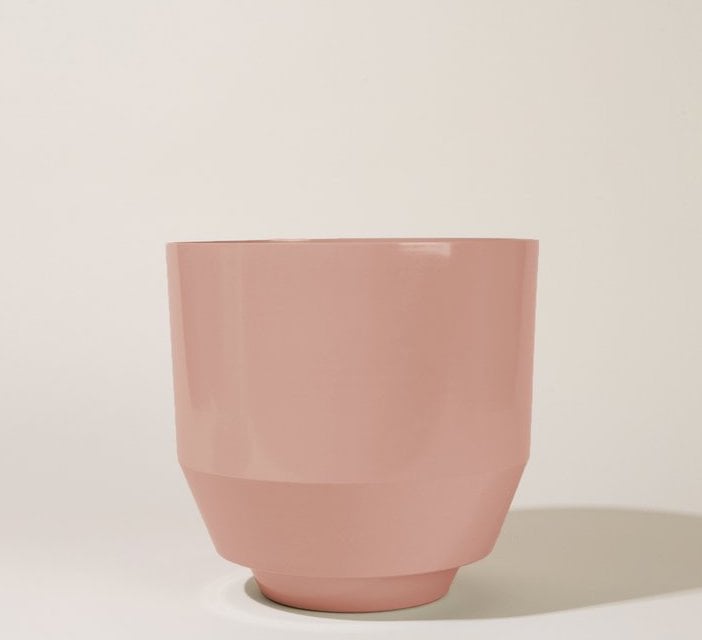 Plants liven up any space, but what makes it even better is having a beautiful planter to display it in. Consider this planter, or others you find in-store or online, for your new homeowner gift.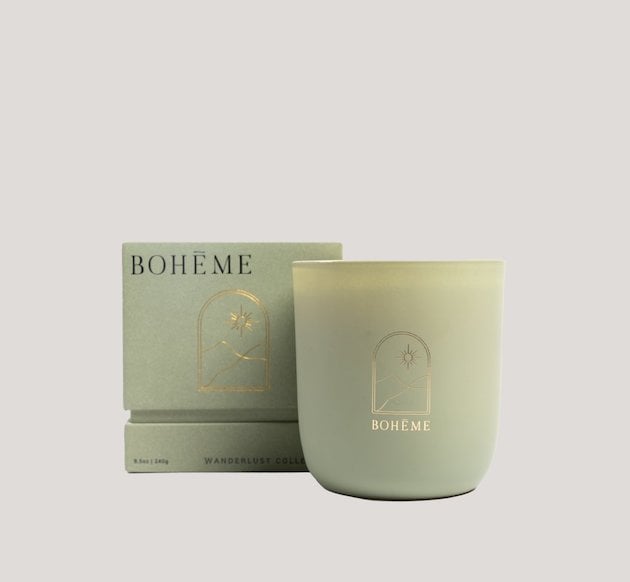 Part of being a good host is to make sure there is a pleasing aroma to greet guests as they come in the door. Gifting a candle with some matches is an enjoyable gift to any home host.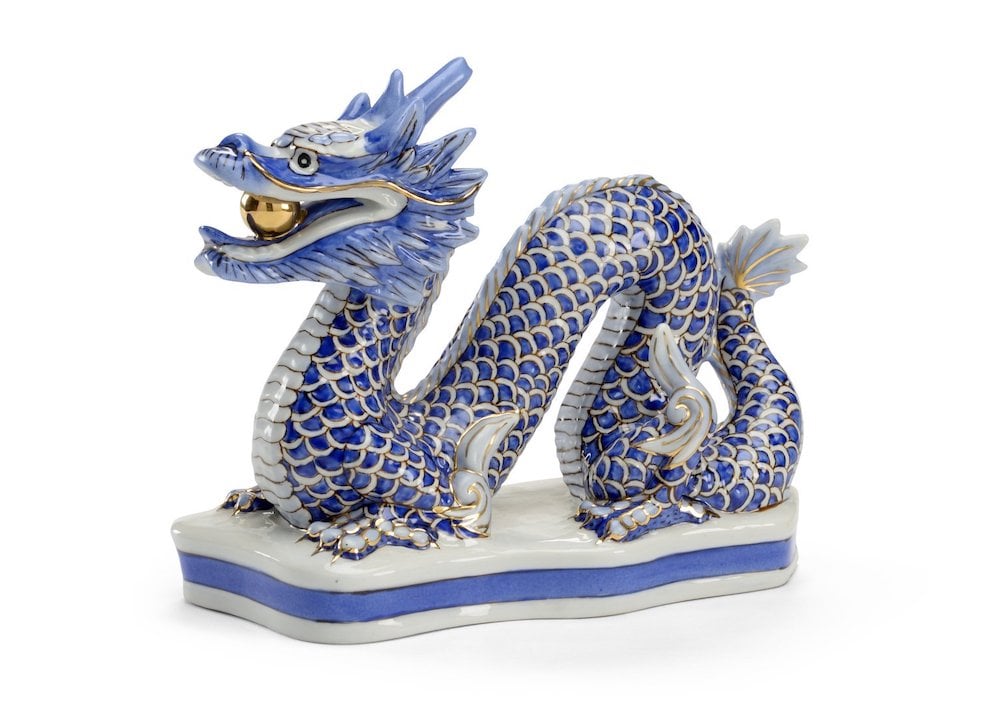 Sculptures can be an investment, and homeowners usually can't buy too many on their own without breaking their budget. But they certainly provide good talking pieces to everyone who stops by and make very thoughtful gifts.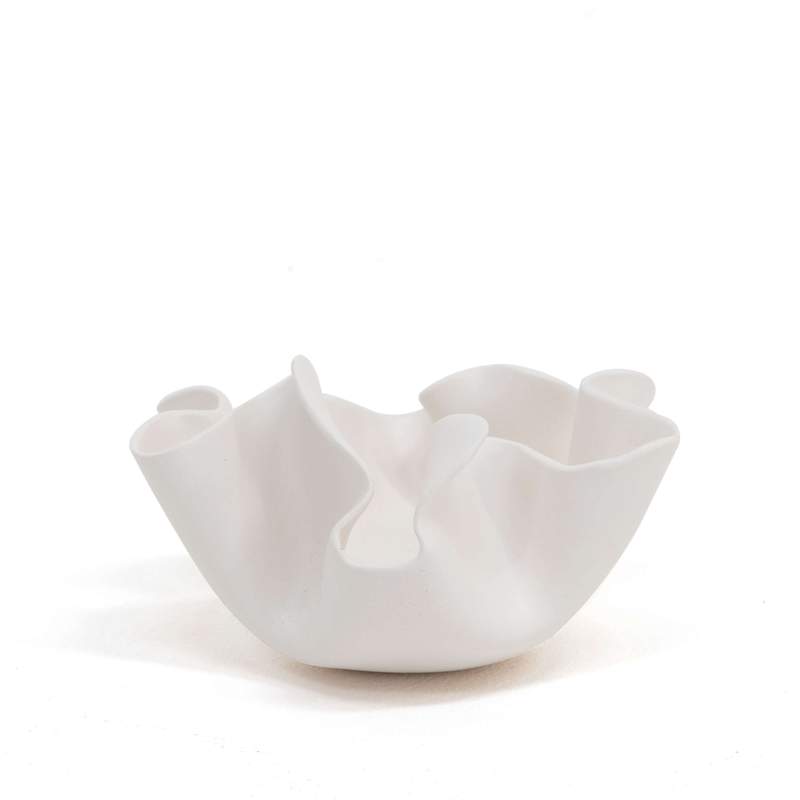 Have you been over to family and friends' homes to find seasonal candies available throughout the house? Having a decorative bowl provides not only the practical means of giving these but an added decorative element to the new home.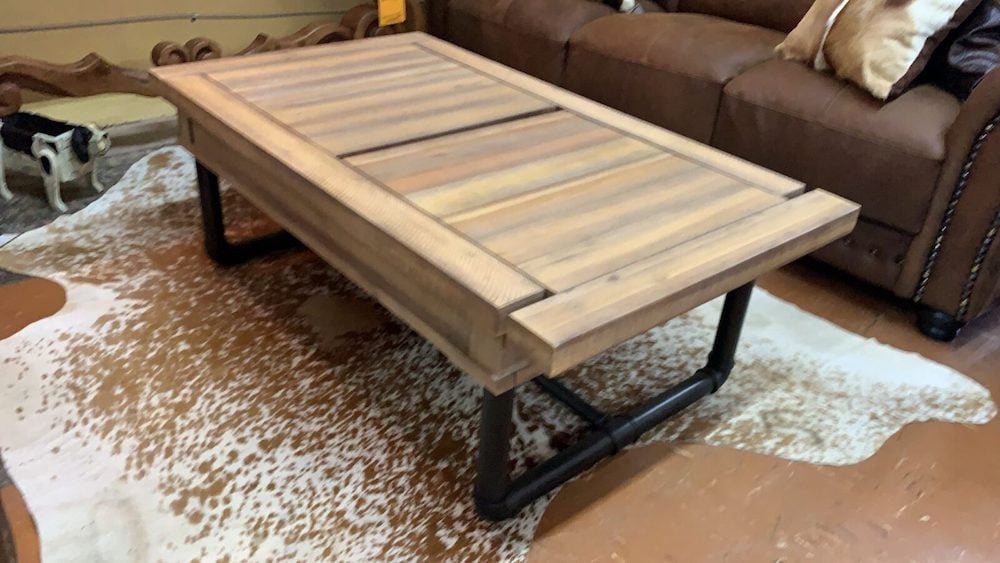 We'd only recommend this if you are very close with your friend and family member to understand their tastes, but having some help acquiring furniture pieces for a new home is a great gift. This could include: a lamp or lamp shade, small coffee table, armchair for a living room or office space, and wall art.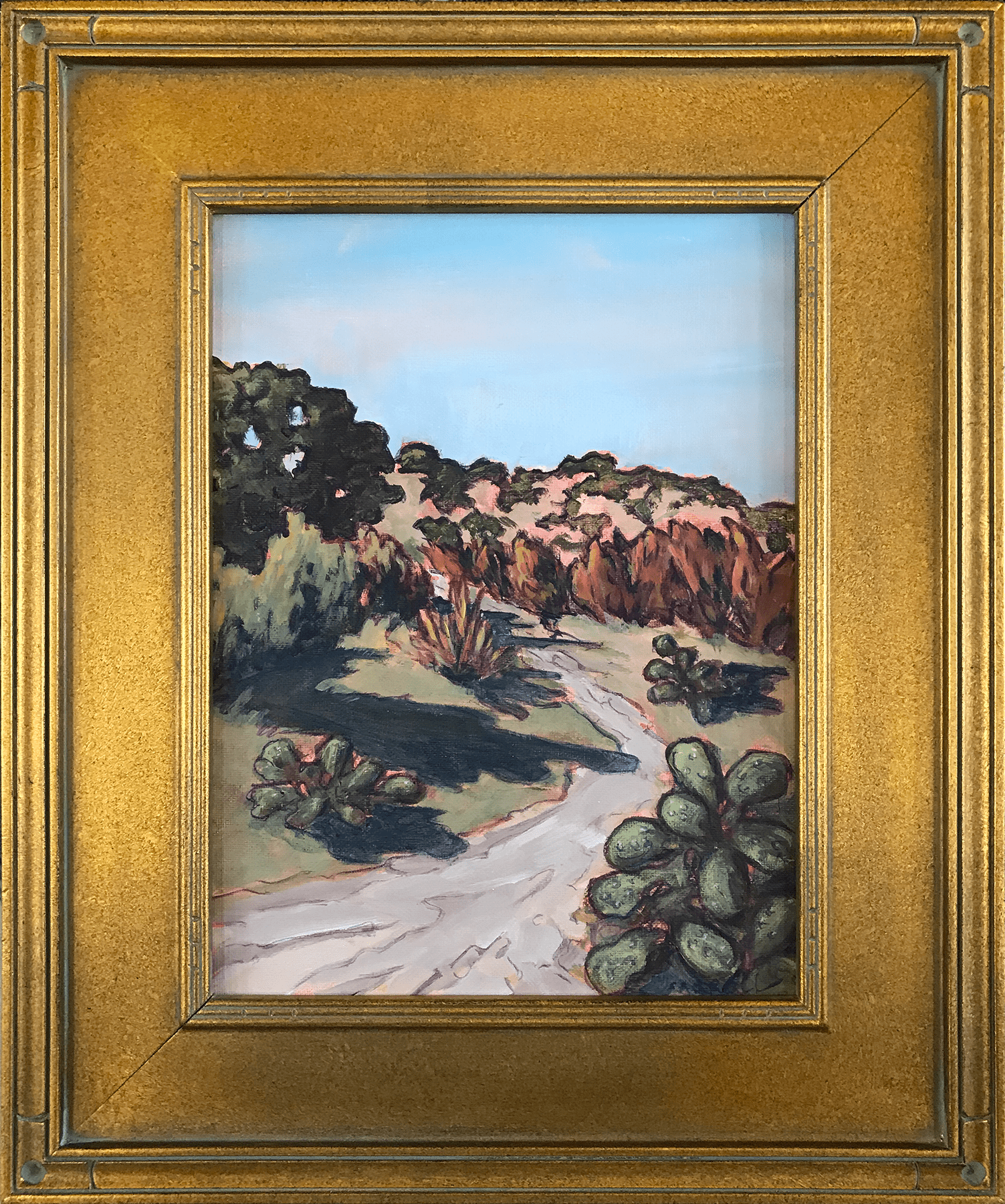 Wall decor and art is great for new homes and a wonderful gift idea. It adds a visual piece to the home that is a great conversation starter and can add some color and dimension to the walls.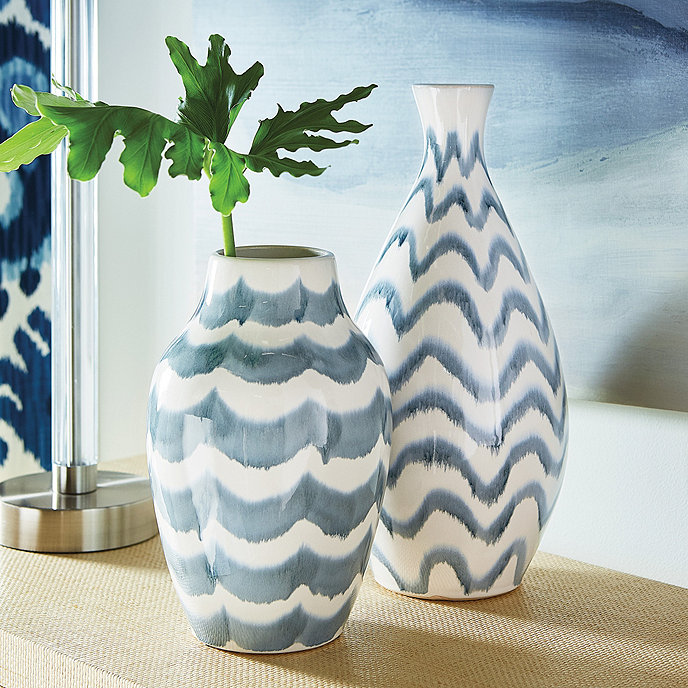 Who doesn't love a fresh bouquet of flowers? Couple that with a beautiful vase that can be used over and over again and the recipient of your gift will be very grateful.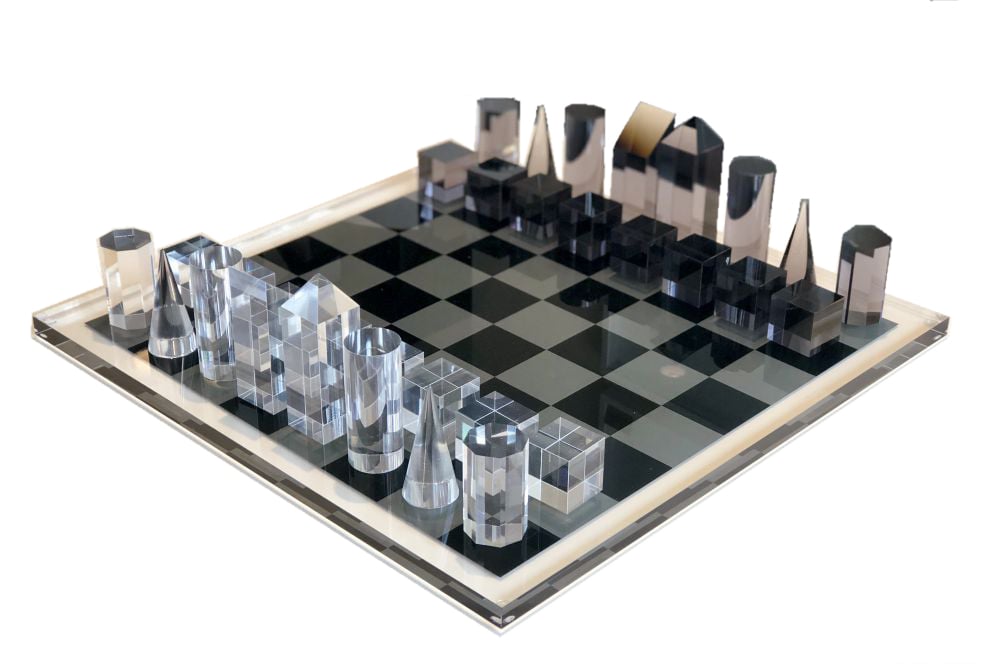 It's always a great idea to have something to do to entertain guests when they arrive at your new home, while you are preparing the food or playing with the kids. Finding a good chess set that is both functional and beautiful provides something for guests to do and an added decorative piece to the home. If your friend or family member loves chess, get them a visually appealing chess set to display and play.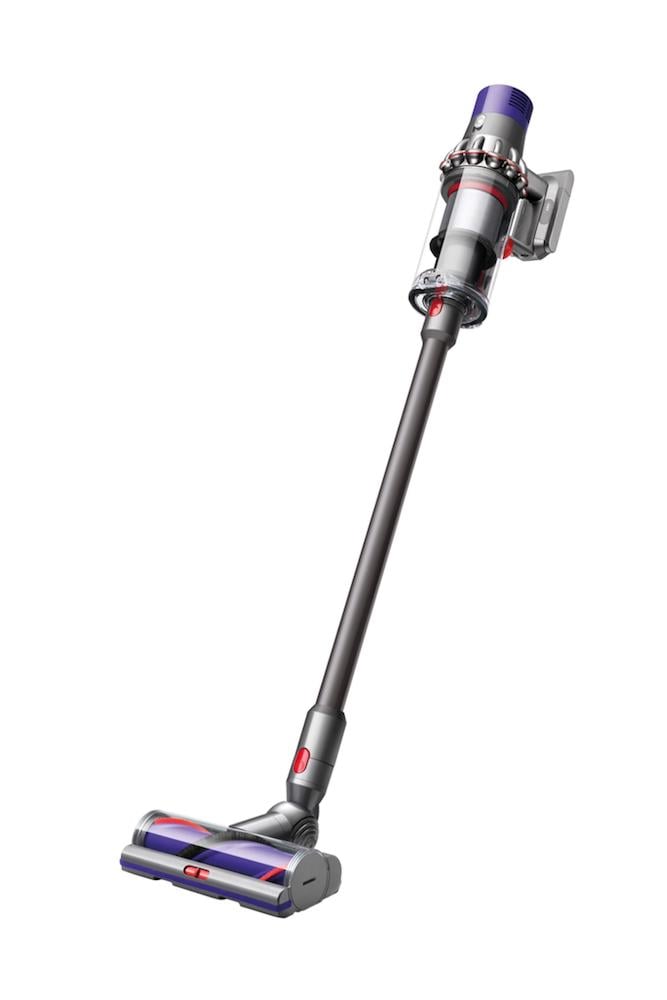 Everyone needs a vacuum cleaner to clean up daily dust and dirt around the home. Your friend or family likely already have a vacuum cleaner, but they probably don't have the cordless vacuum, which is easy to transport and use throughout the house.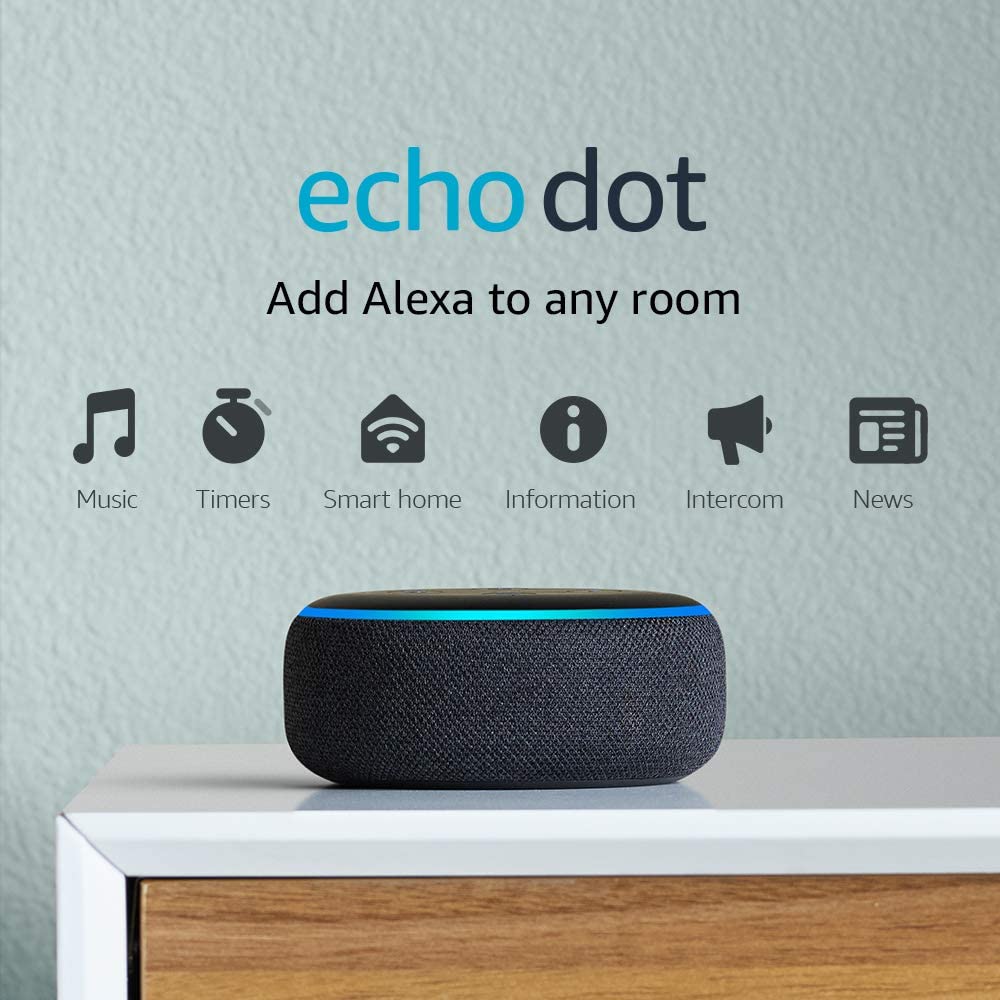 The echo dot is a convenient tool for playing music throughout the home, answering questions about the weather, or telling you who won the last football game, etc.
---
Kitchen Gift Ideas for New Homes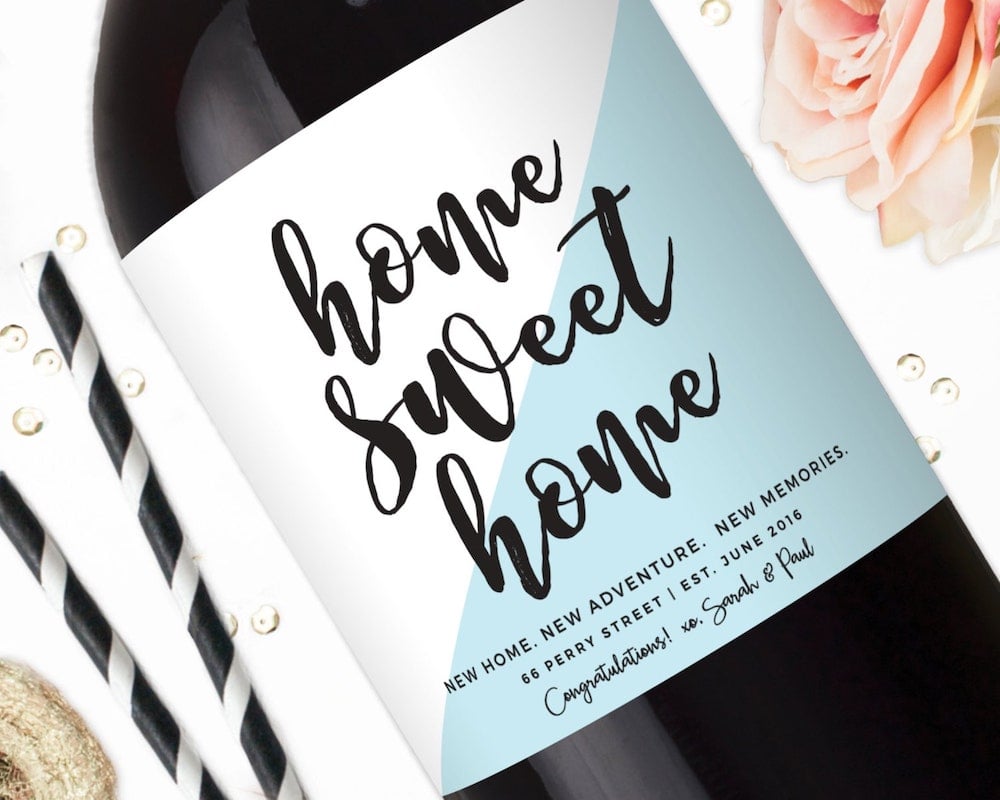 Bringing a bottle of wine is a welcomed and common housewarming gift but it's not something that will be unexpected. You can still bring this traditional housewarming gift with an added twist: a personalized wine label for the bottle to commemorate your friends and their new home.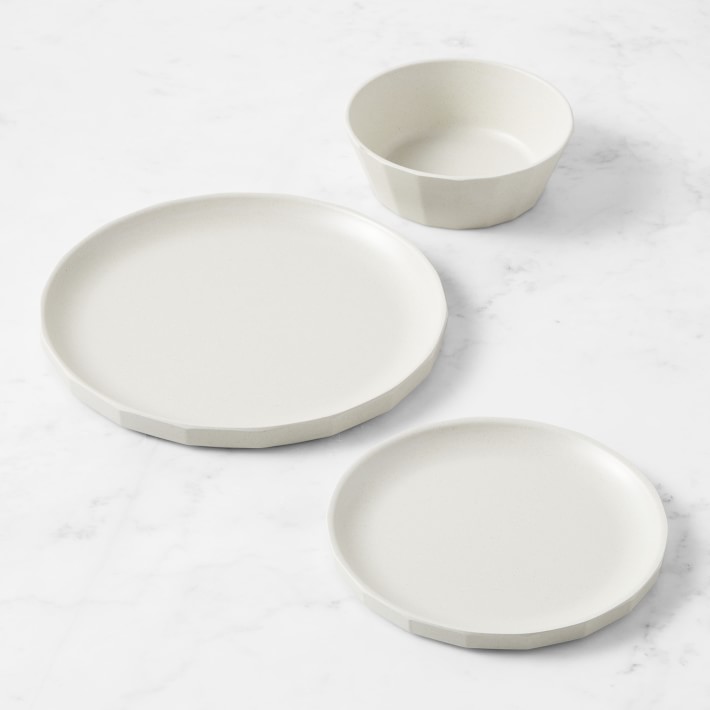 When individuals and families build a new home, they love to fill it with new home goods that match the new interior style. Consider getting them a nice, new dinnerware set that is neutral looking so it goes with dishes and decor they may already have.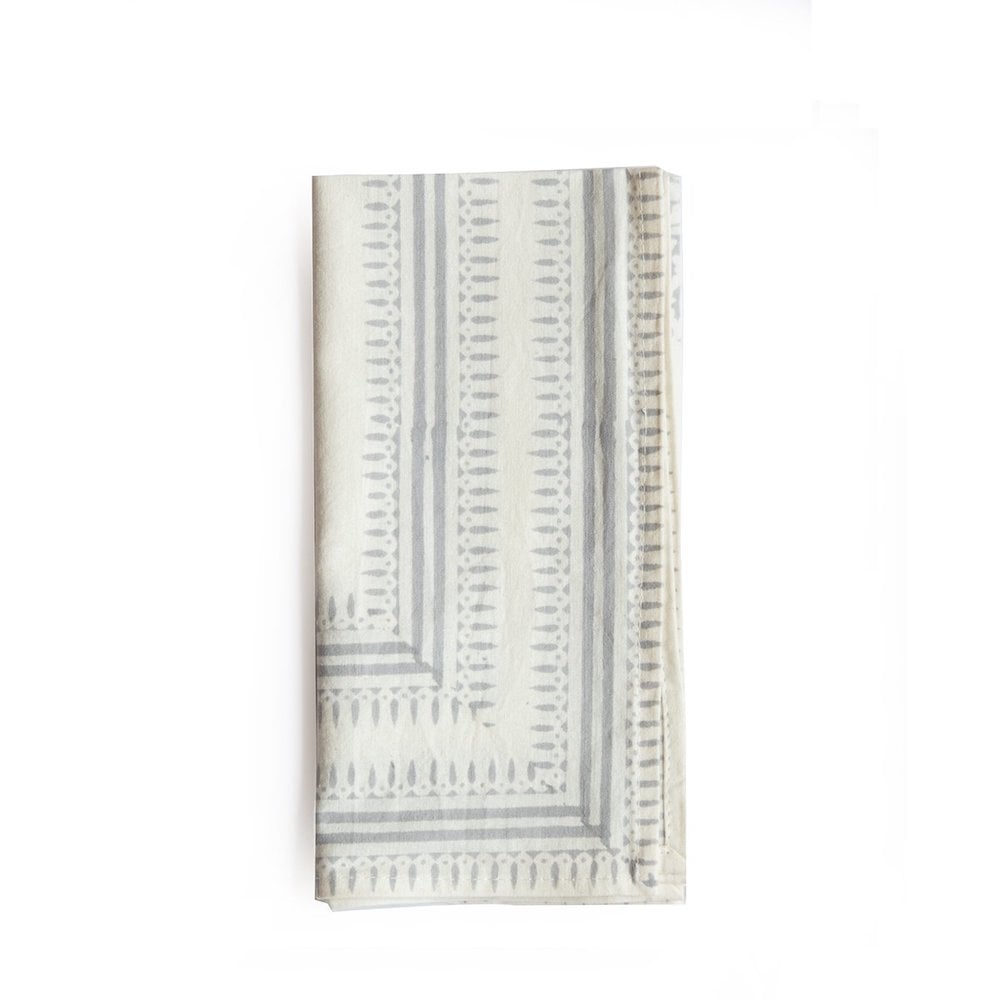 When most people build homes, they're excited to be able to host friends and family for dinner. Cloth napkins add a sophistication to the meal and make a great gift for the new homeowner.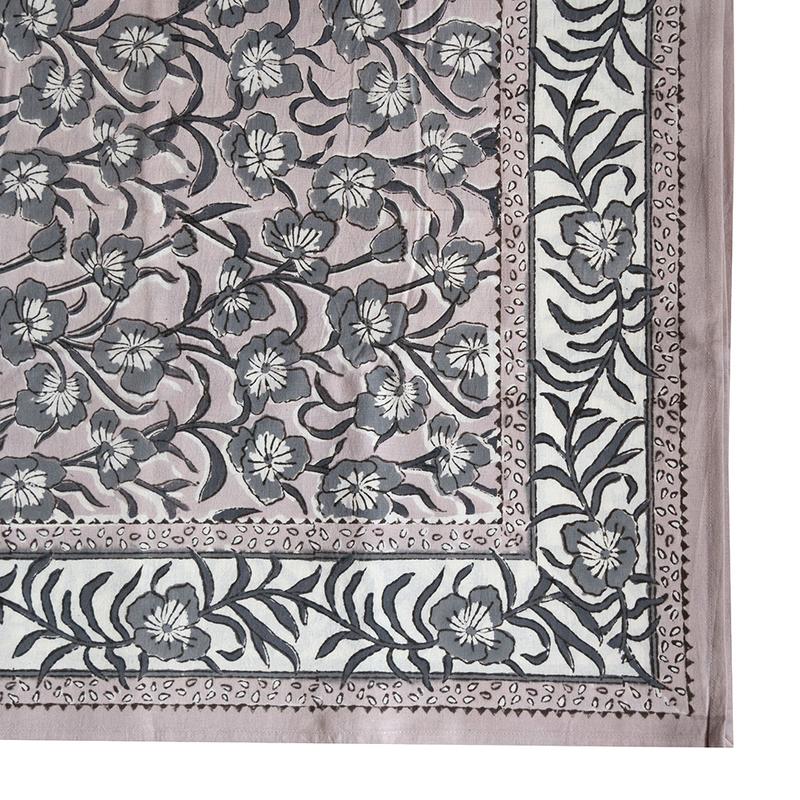 Another way to fancy up the meal in a new home is by using a nice, new, cloth tablecloth. It's another great gift idea you won't go wrong with.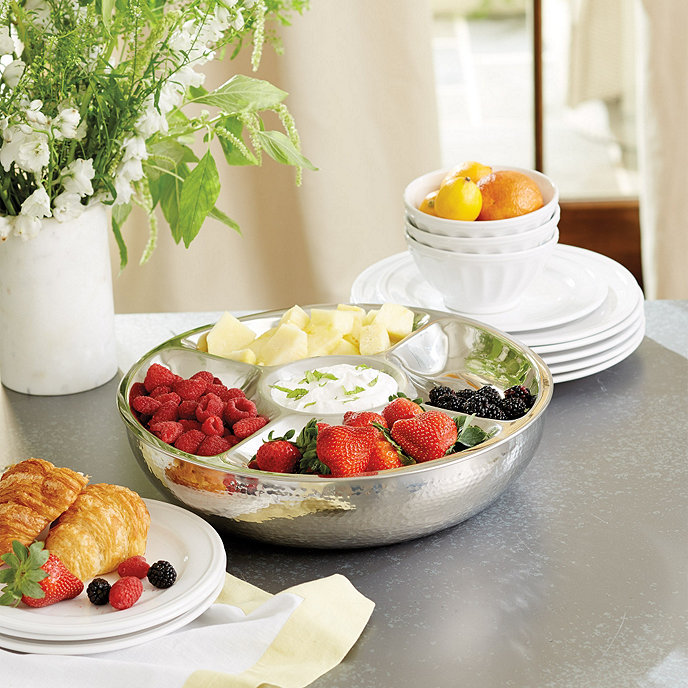 One of the challenges with gift giving is finding something your friend or family member doesn't already have. The hors d'oeuvres tray is likely something they don't already have but also something that can be put to good use.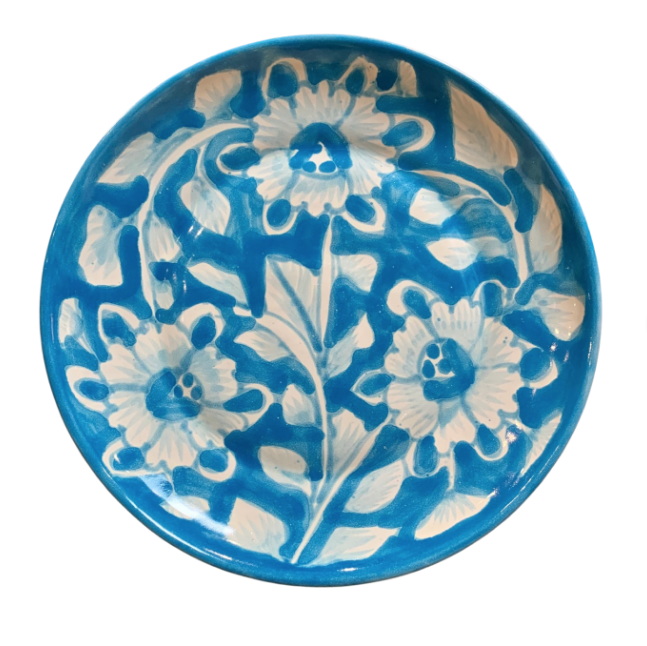 For those who already have dinnerware sets and placesettings, you could get them a single, specialty dish for serving dishes or to add a splash of color to the table. Check out this specialty dish, designed and painted by Michelle Nussbaumer.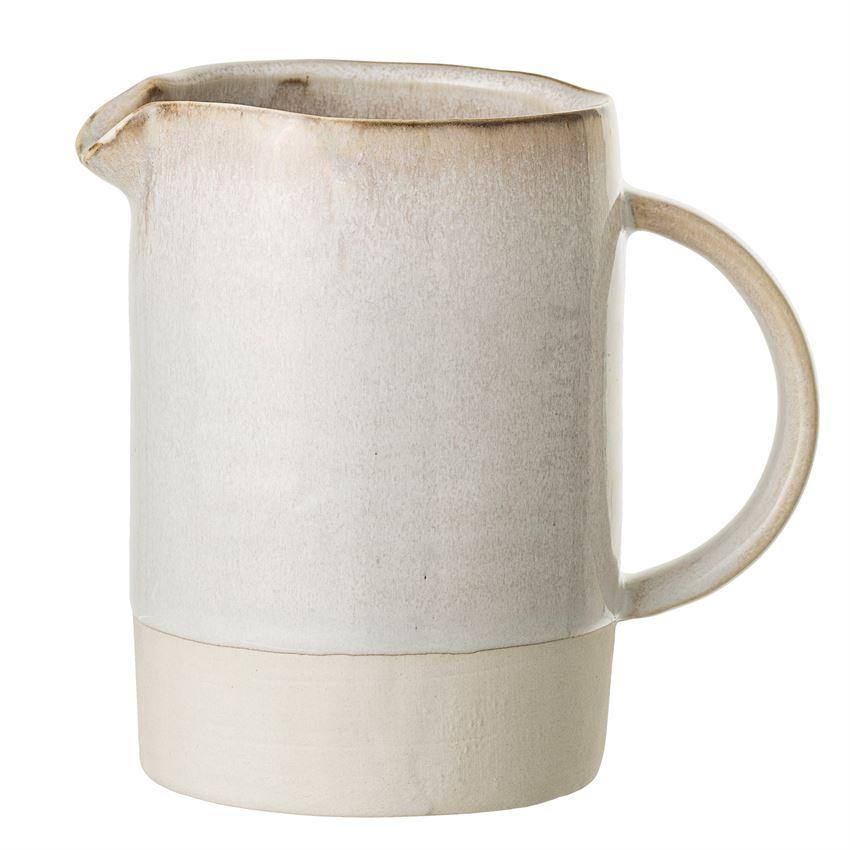 Another great kitchen gift idea is finding a beautiful and functional pitcher that can be displayed and used at dinner parties.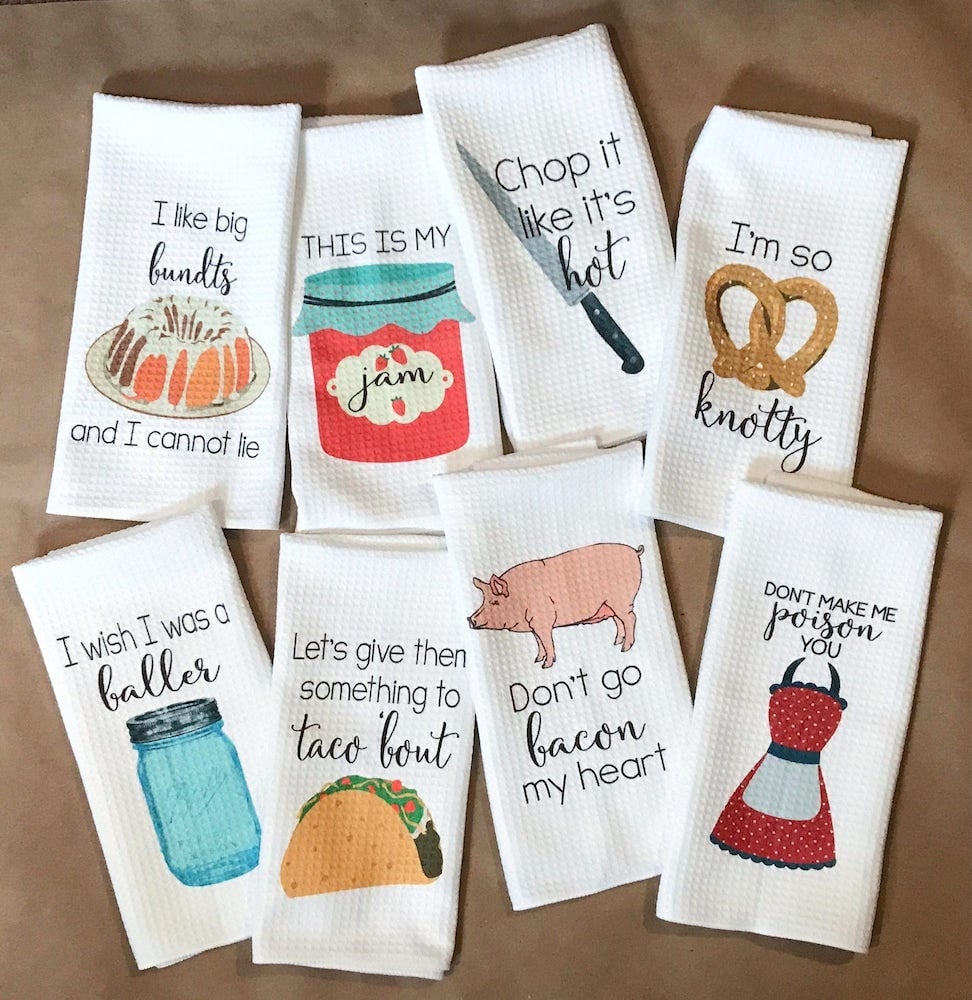 Looking for something a little less fancy and an idea that fits with your friend or family's personality? Check out these funny kitchen towels! You could pair this with a cake or cookie mix.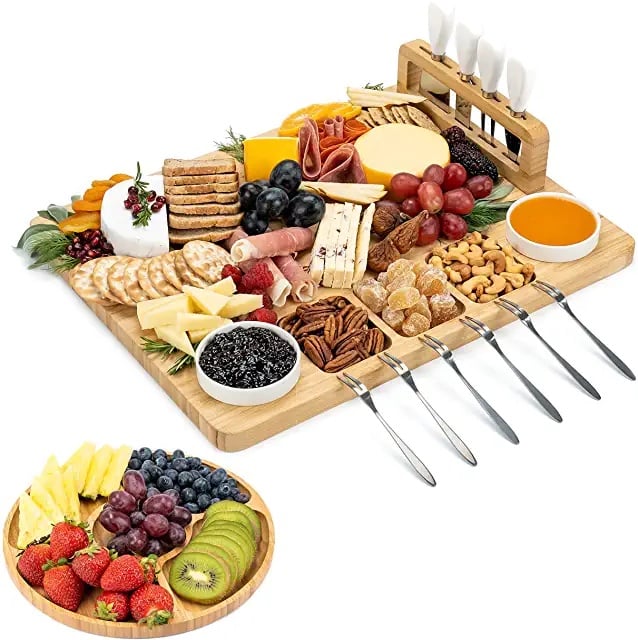 Everyone loves charcuterie boards, especially around the holidays. Pair this with some ham and cheese so they get to use the board right away!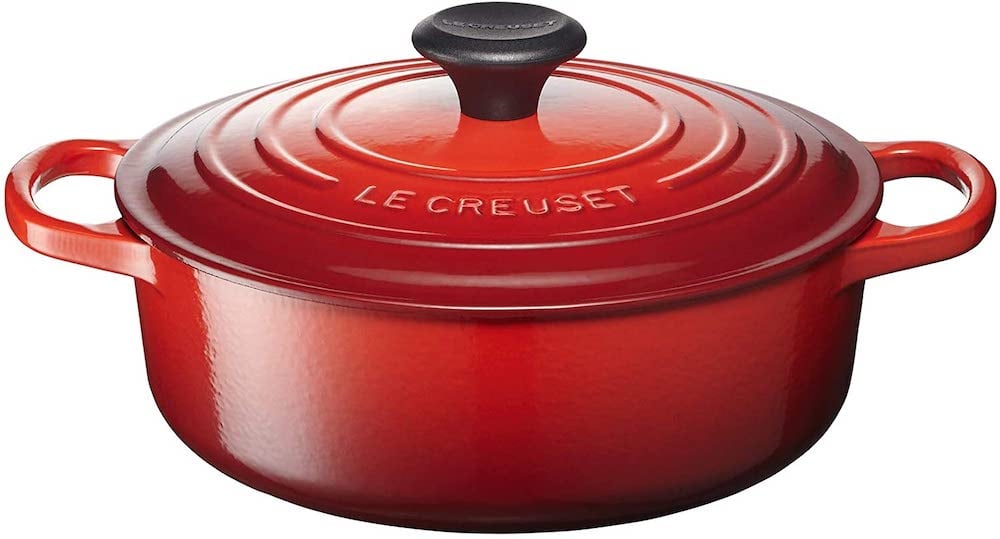 This is becoming a staple in Texas kitchens. They're quick and easy to use for meals and make great gifts. They also come in fun colors!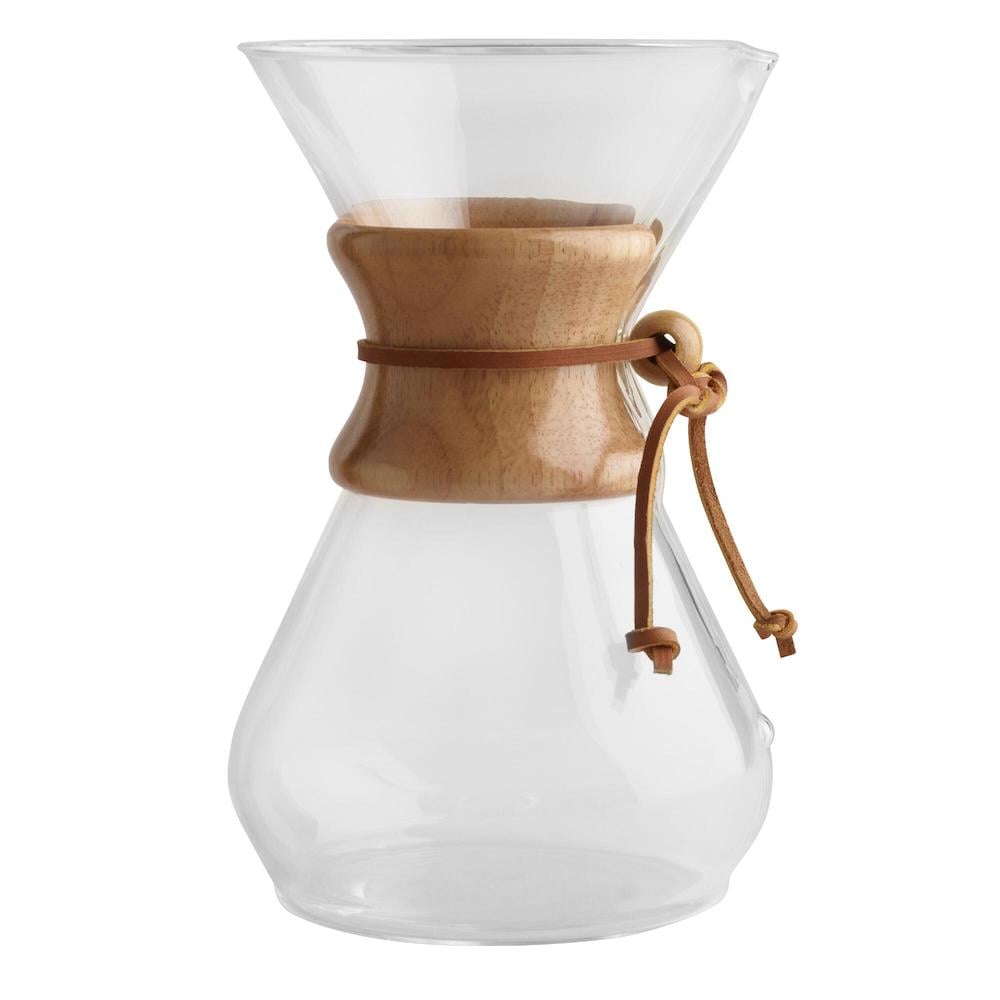 Is your gift recipient a coffee lover? Purchase a Chemex coffee maker. They make great coffee and are beautiful to have out on new countertops.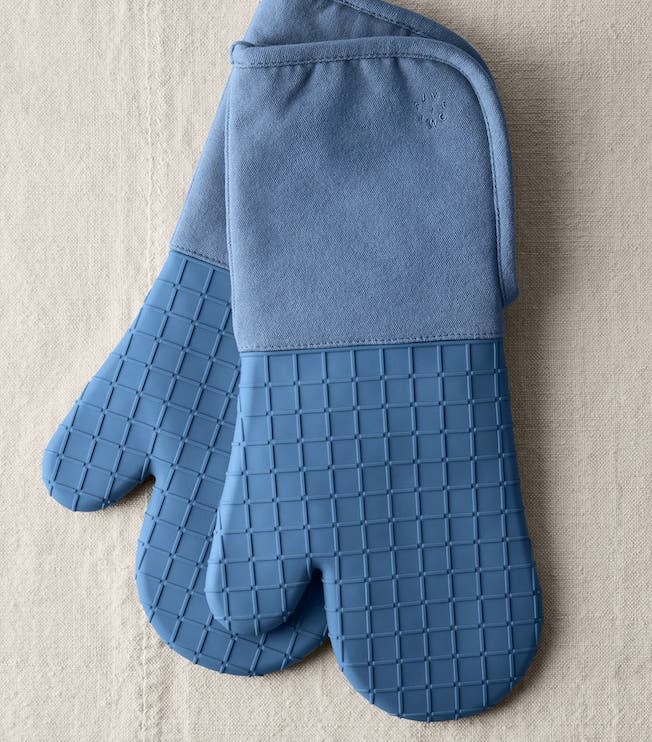 We mentioned the new homeowner is all about revitalizing their new space with home goods that fit their new style and setting. Check out these great silicone oven mitts. They're beautiful and practical for the kitchen.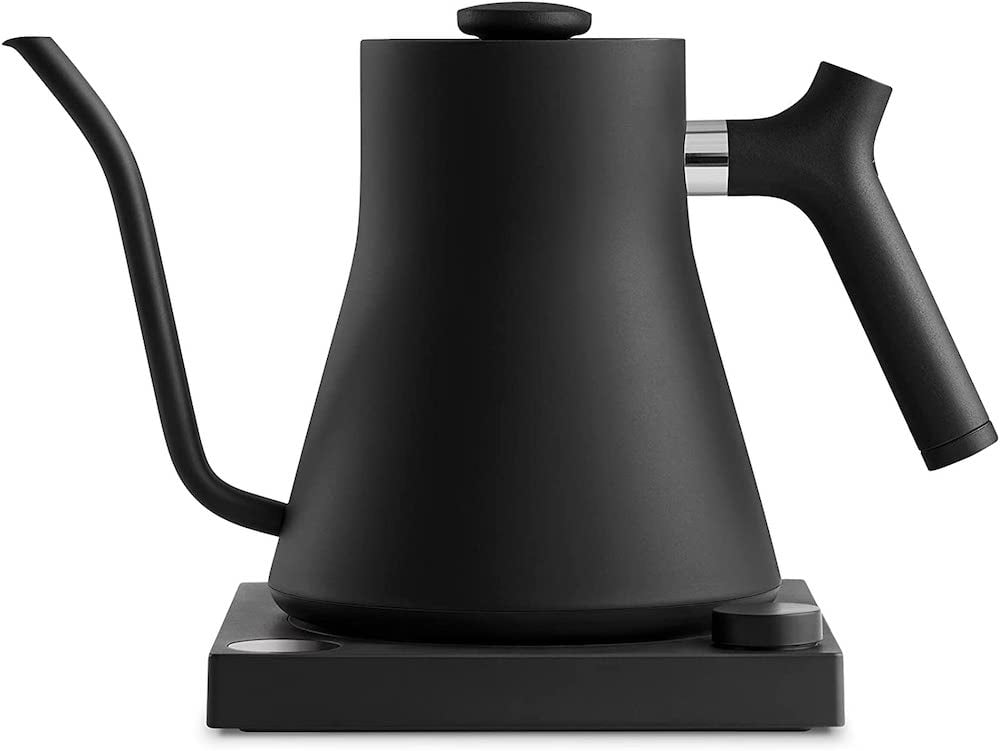 Pair this with some herbal tea and your friend will be set to go in the morning or on those cold Texas winter afternoons.
---
Outside Gift Ideas for New Homes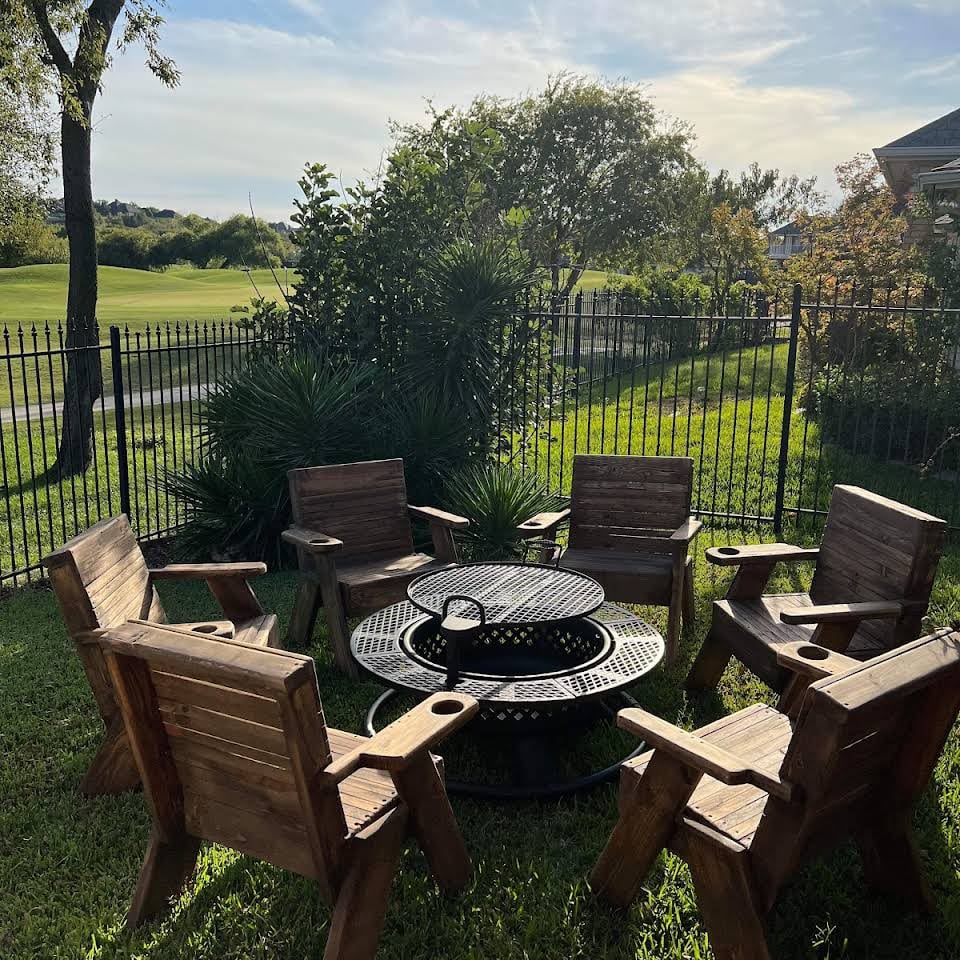 One of the great things about new custom homes are the patio areas that come with them, especially in North Texas custom home building. The weather is nice a good part of the year, which allows for more time outside. Check out these custom-made patio furniture pieces and sets by RS Bro Designs in Benbrook, Texas.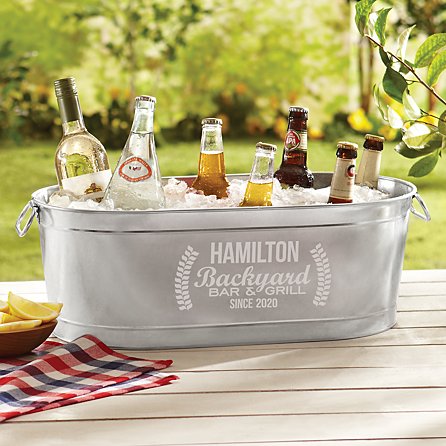 This is another gift that most people wouldn't buy for themselves but something they will get good use out of, especially for all of those backyard Texas barbecues and Sunday afternoon football games.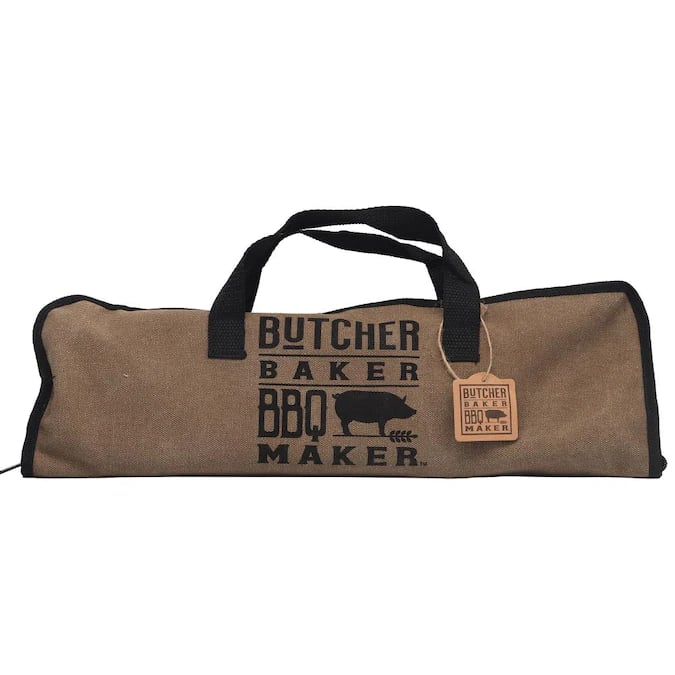 Don't forget this backyard barbecue tool set for smoking the meat.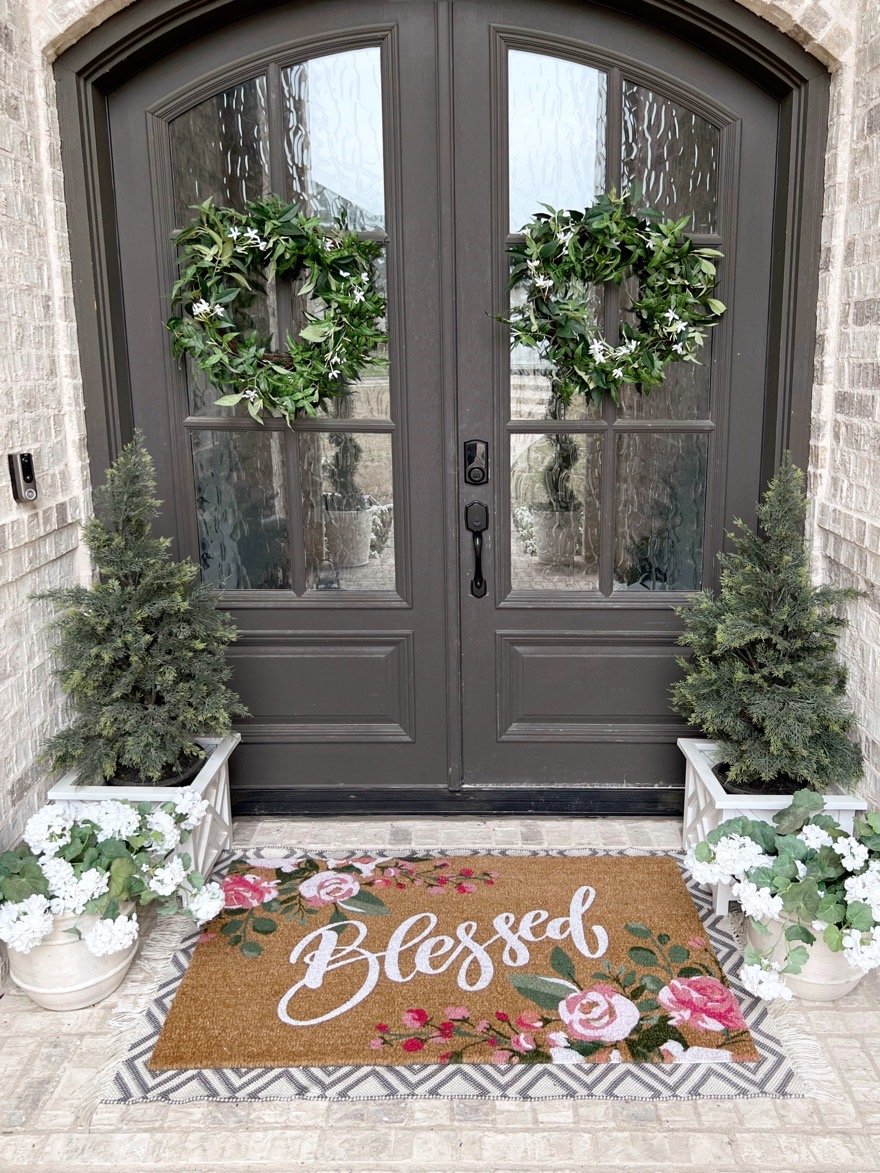 Want to give them a gift that really stands out? Check out the Doormat and Outdoor Rug Collection by My Texas House.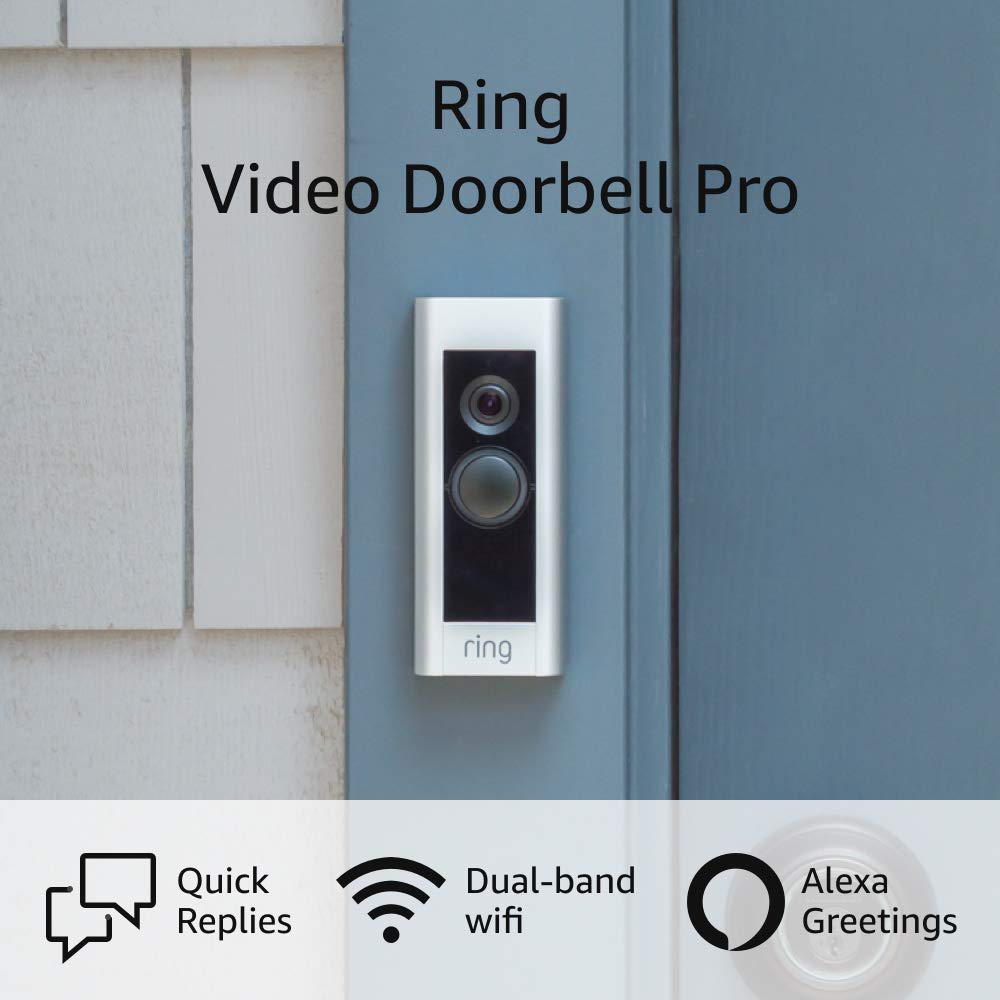 The Ring Doorbells are great for added security to new homes, especially around the holidays.
Bathroom Gift Ideas for New Homes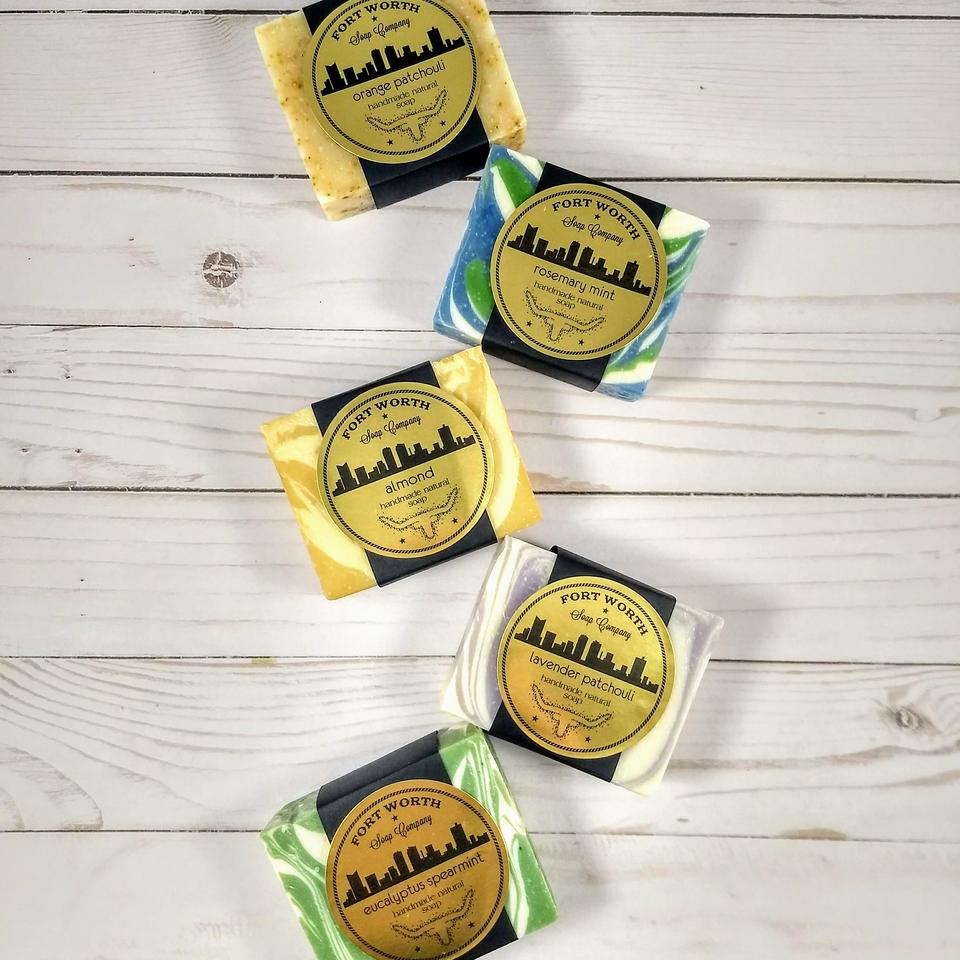 We love these more custom gift ideas that highlight the area of the country your friend or family member has decided to put down roots in. For those individuals and families who have decided to build a new home in Fort Worth, Texas, be sure to check out this custom Fort Worth soap. What a wonderful gift idea and something the new homeowner can have out in their bathroom for guests to see and use.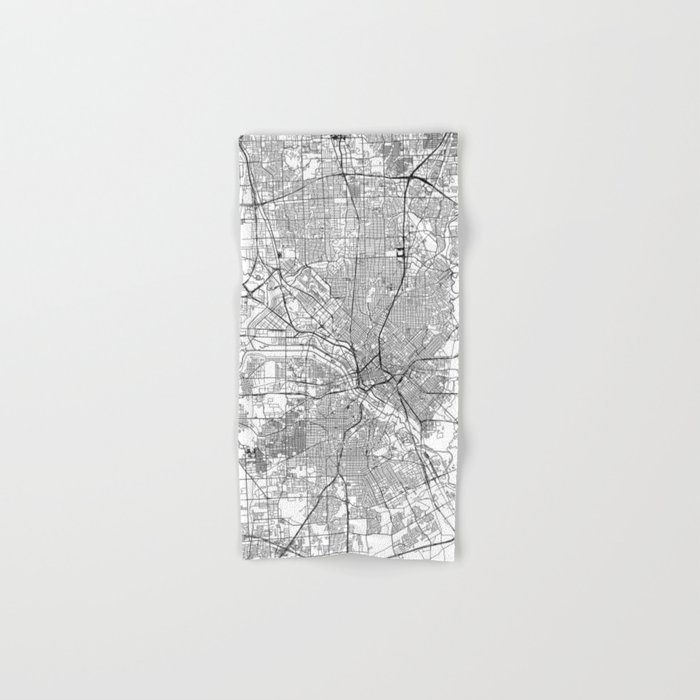 You can also customize the hand and bath towels for your gift for the Texas homeowner when you shop society6.com.
Garage Gift Ideas for the New Home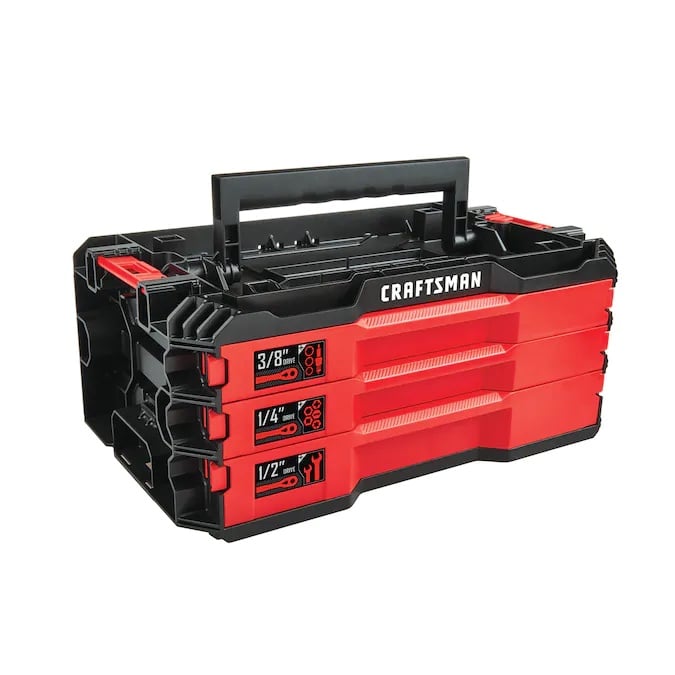 There are high-quality, affordable tool sets that make great gifts, especially to the new homeowner.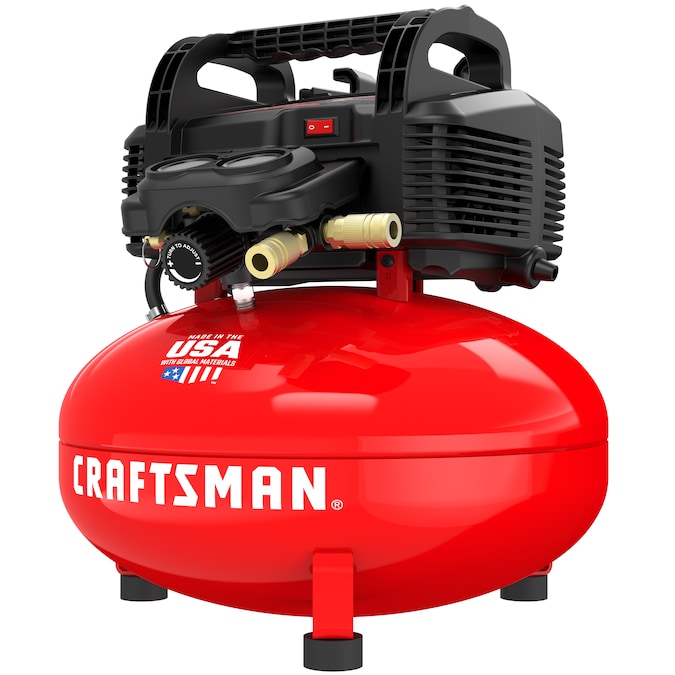 Every new homeowner, especially one who travels a lot, could benefit from an air compressor in their new garage.
Other Gift Ideas for the New Texas Homeowner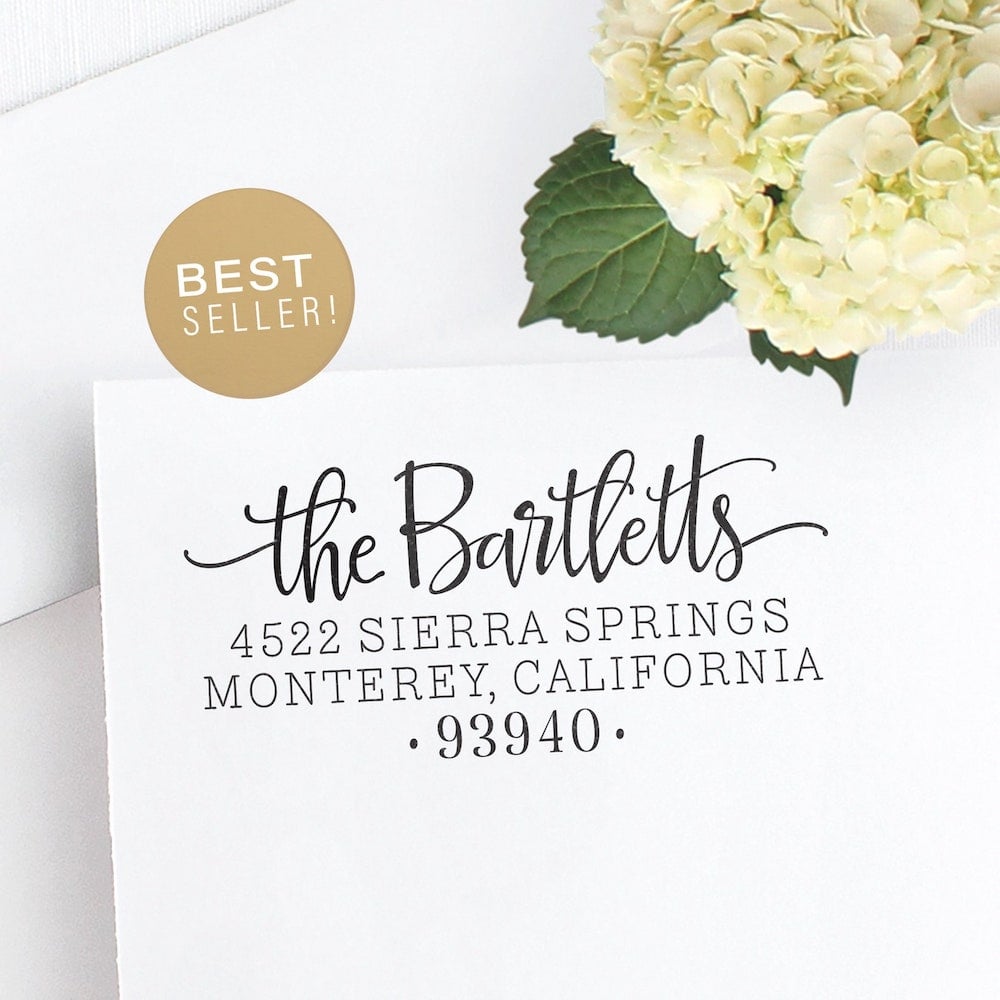 If you send Christmas cards every year, you know how helpful a custom address stamp could be. Now that your friend or family member has a new home and a new address, get them a custom address stamp with the new address to save them time on their letterwriting.
Places to Shop in Fort Worth for Housewarming Gifts
While shopping online feels the most convenient, if you love to support local businesses and shop in person, here are some local shops we featured in our article so you can shop local in the Dallas-Fort Worth, Texas, area and be sure to get great housewarming gifts for your loved ones.
---
For more housewarming gift ideas, be sure to check out some of these other gift guides that helped us with our article: