How to Prepare for Your Home Selections Meeting with Hedgefield Homes
At Hedgefield Homes, we have a standard home building process we walk through with all of our clients. A crucial piece of this process is our Selections Meeting.
Our Selections Meeting is Step 3 of our Pre-Construction Process. It must be completed within 5 business days of the Plan Authorization step after Designing Your Home. At this meeting, you will select and authorize all of the features, finishes, products, cabinets and colors for your new home.
It will NOT include any structural changes or floor plan changes. Any and all structural or floor plan changes must be completed with your New Home Specialist prior to the Selections Meeting.
What Are the Benefits of Having Someone Help You Design Your New Home?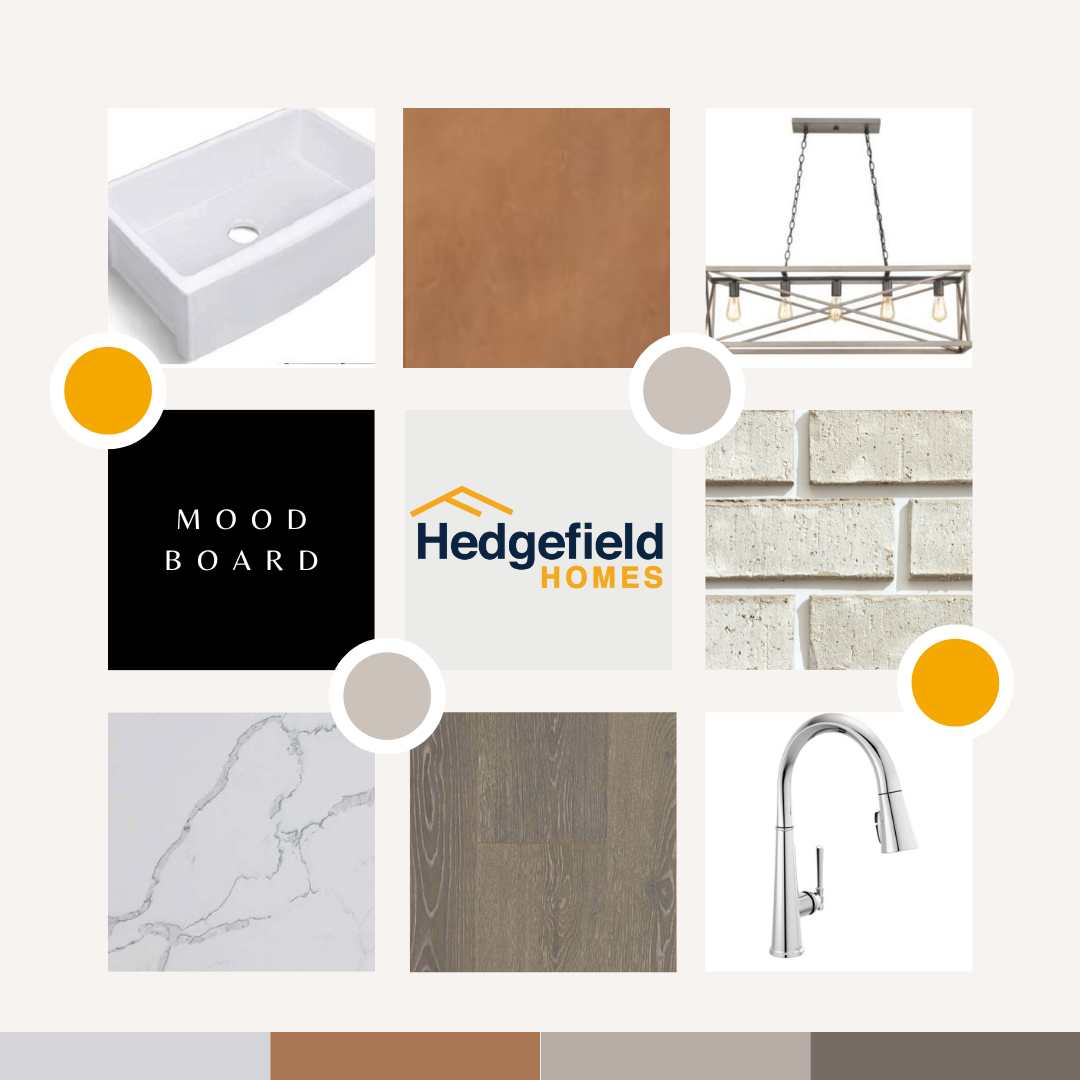 Before you go to your Selections Meeting, you may be wondering if there are any advantages of having someone help you choose your selections. And the answer is yes!
The Selections Meeting will help you narrow down your choices to fit within your budget and the scope of your home building project. Our Design Coordinator has years of experience helping clients walk through this process and make selections and design choices that are good for their family and their home.
What Steps Are Needed to Prepare for the Home Design/Selections Meeting
At the Selections Meeting, you will be given 3 hours to walk through all of your home design selections with your Design Coordinator. Any additional hours or meetings will incur a fee of $150/hour, which is why preparing for this meeting beforehand can be extremely helpful in keeping within that allotted time slot and saving you some money!
To prepare for the Home Selections Meeting, we'd recommend completing the following tasks at home:
Understand Your Design Style:

What Type of Home Designs Do You Like and Dislike?
There are so many incredible resources out there to inspire your home design. Look at Pinterest, Houzz, our Image Gallery, or Hedgefield's Instagram for ideas.
If you aren't sure what to look for, start with your Kitchen and Bathrooms. These are typically the biggest design elements of the home.
As you do this, think through styles you like. For example:
- Do you like dark or light colors?
- Which patterns do you like and dislike?
- What sort of textures do you want in your home?
- How will you be using the space?
Identify Your Home Design Budget:

How Much Do You Want to Spend on Interior Design & Where Would You Like to Prioritize Upgrades?
Design often comes down to budget. A very important piece of preparation you need to do before the Home Selections Meeting is have a general idea of your budget and how much you want to spend on design. This will help the Selections Meeting move faster.
If you can only upgrade a couple of areas of the home, think through which areas those should be:
Kitchen
Do you like to cook and bake? If so, you might want to consider adding some of the following upgrades:
- Deeper drawers for pots and pans
- Double oven
- Slotted cabinets for baking sheets
- Under or over cabinet lighting
- Backsplash that makes a statement or blends in
Bathroom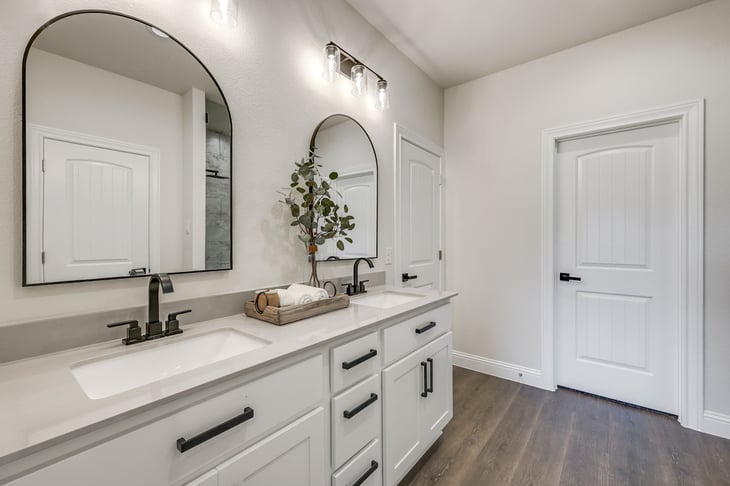 Will you have guests staying with you a lot? Do you like to feel pampered? Consider the following upgrades for your home:
- Add a statement tile to your shower
- Make your master bath feel more like a spa
- Create a casual feel for your guest bathroom
Laundry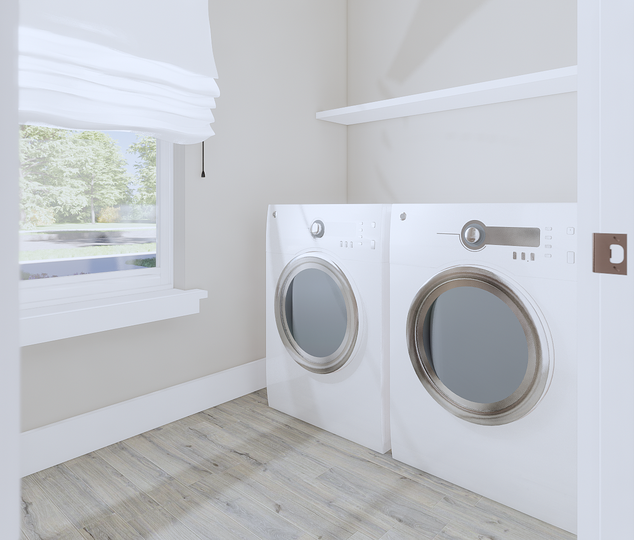 Are you constantly doing laundry and want a space that makes this easier? Consider the following upgrades:
- Add cabinets over the washer and dryer
- Add a laundry folding table
- Add more decorative accents like tiled or shiplap walls
Overall Aesthetic & Home Design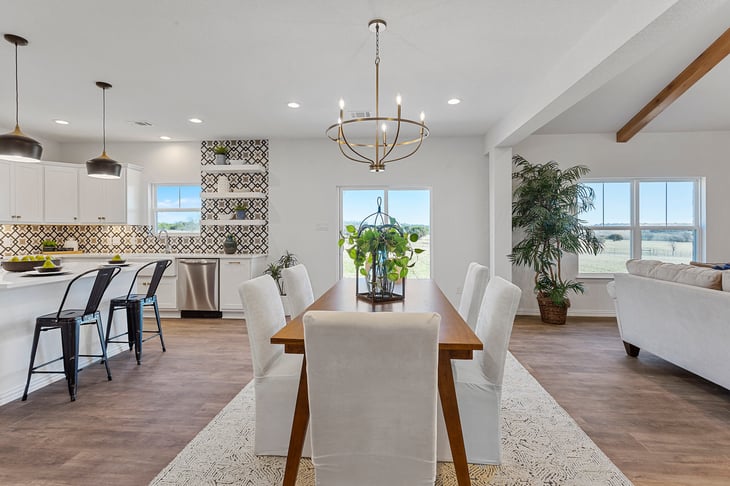 Maybe it's really important to you to elevate your space throughout the whole home with special lighting, hardware, unique backsplash, or decorative wall treatments. Think through which of these is the most important and talk with your Design Coordinator about which options will be most cost-effective for you.
What Home Design Upgrades Should You Choose for Your New Home?
Beyond thinking through spaces you use the most and what selections you'd like to make to improve the use and aesthetic of these rooms, you might also consider areas of the home that can be improved to increase the instant equity of your new home.
These selections can be important to your total investment in the home.
Decide on Exterior Design Choices:

How Do You Want Your Home to Look on the Outside?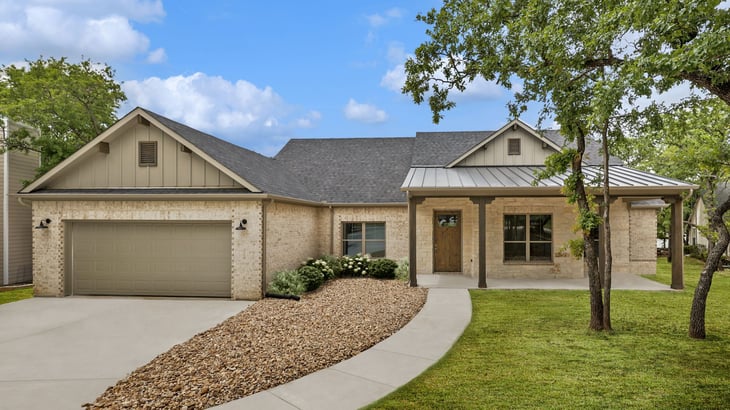 Another important task for the Selections Meeting is deciding on the design and any upgrades for your home's exterior. Consider the following options:
- What kind of siding do you want? Stone, brick, wood - a mix of a few different ones?
- Do you like light or dark colors?
- Would you like your siding to blend together or contrast?
- Do you want a pop of color for your front door?
- Would you like outdoor lighting for added security, a decorative look or nights at the pool?
- Have you considered adding a ceiling fan for the back porch for your backyard barbecues or some added air to enjoy those lake views?
This is an exciting part of the homebuilding process as you get to customize your home and truly make it your own! If you have any additional questions about the Selections Meeting and ways you can better prepare for it, feel free to reach out to us or your New Home Specialist and we'd be happy to help answer those questions for you.