Design Elements and Accents of the Modern Farmhouse
At the heart of every modern farmhouse are modern-infused traditional finishes, a neutral color palette, wood flooring, an open floor plan and simple rustic touches. This leading design trend blends cozy textures, light transitional base colors and timeless accents that create a warm and inviting welcome for friends and family. If you're considering building a modern farmhouse or simply want to infuse your current home with this aesthetic, you're in the right place.

Key Elements of Modern Farmhouse Design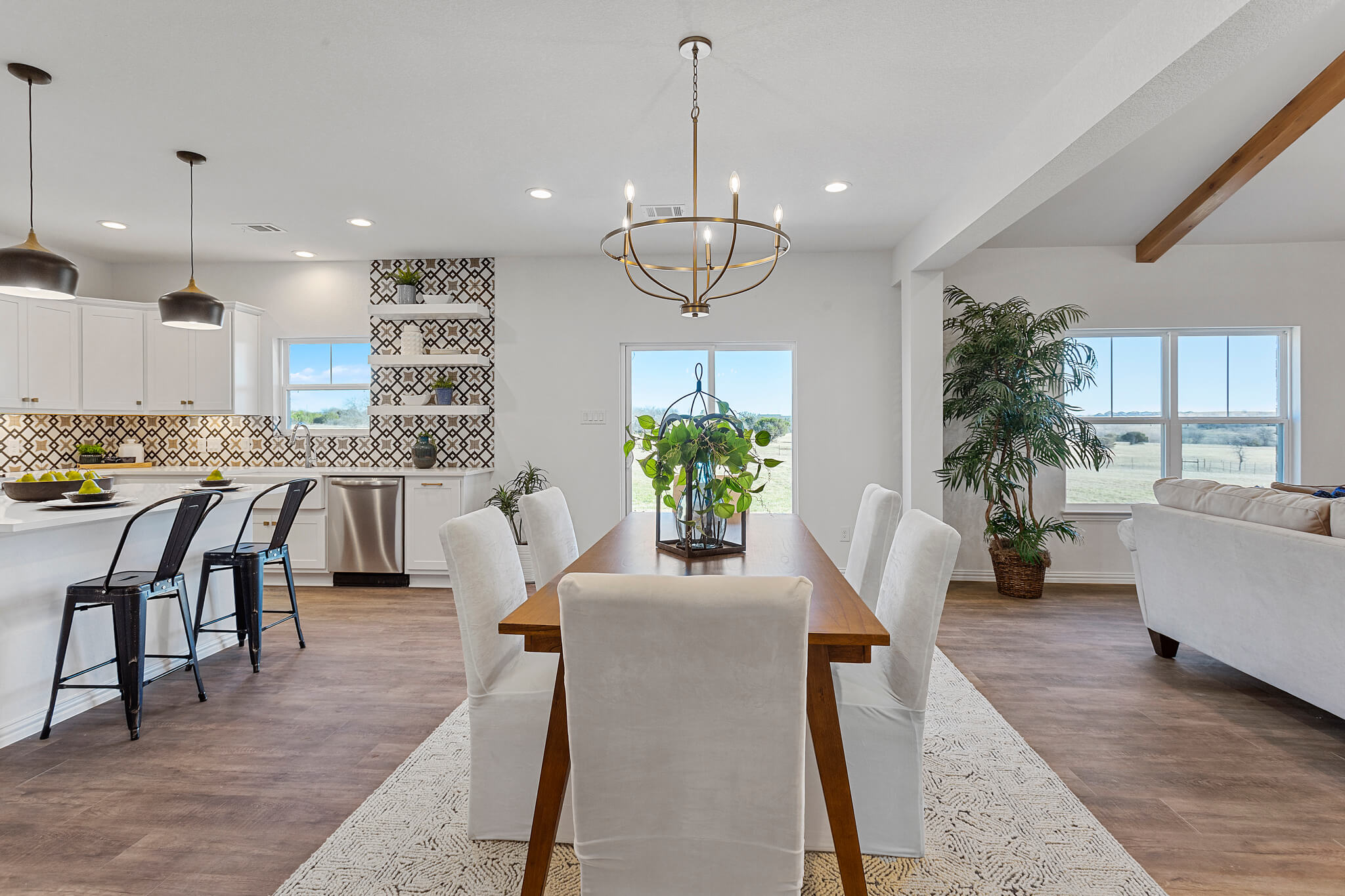 Use light neutrals as a base: These interiors are light and casual. A warm neutral palette of creams, beiges and grays work well together to set a foundation for the Modern Farmhouse finishes and decor. Whether on walls, furniture or used in the decor, the neutral tones offer a sense of tranquility and make it easy to layer.
Add accent colors: Darker colors are often included as an accent. Blues and greens can be added as a kitchen island, floor tile or other accent pieces through the house. Warm blacks, charcoal grays and dark bronzes can add an edge to the overall design. A single accent color may be carried throughout the house through accent paint, artwork, bedding, accent pillows, throws, decorative tile, and accessories.
Incorporate texture: Texture plays the important role of bringing warmth and visual interest to a home. Layering in natural and wood toned elements through the flooring, cabinetry, ceiling beams, fireplace mantels and wood furniture add depth and texture that help ground a space. Upholstered furniture, drapes, leather and wood chairs, pillows and throws are good examples as well. The soft elements should be from the same coordinated color palate but of differing textures. These textural elements provide the warmth and comfort that make the Modern Farmhouse aesthetic such a popular design choice.
Earthy accents: Earthy accents play a key role in the Modern Farmhouse aesthetic. Textural wood trays, metal finishes, natural woven rugs, or trees with an earthy pot or basket are a great way to add a natural element to a space. A clay urn or vase with greens on an entry table or in a bathroom brings an earthy touch to the farmhouse vibe.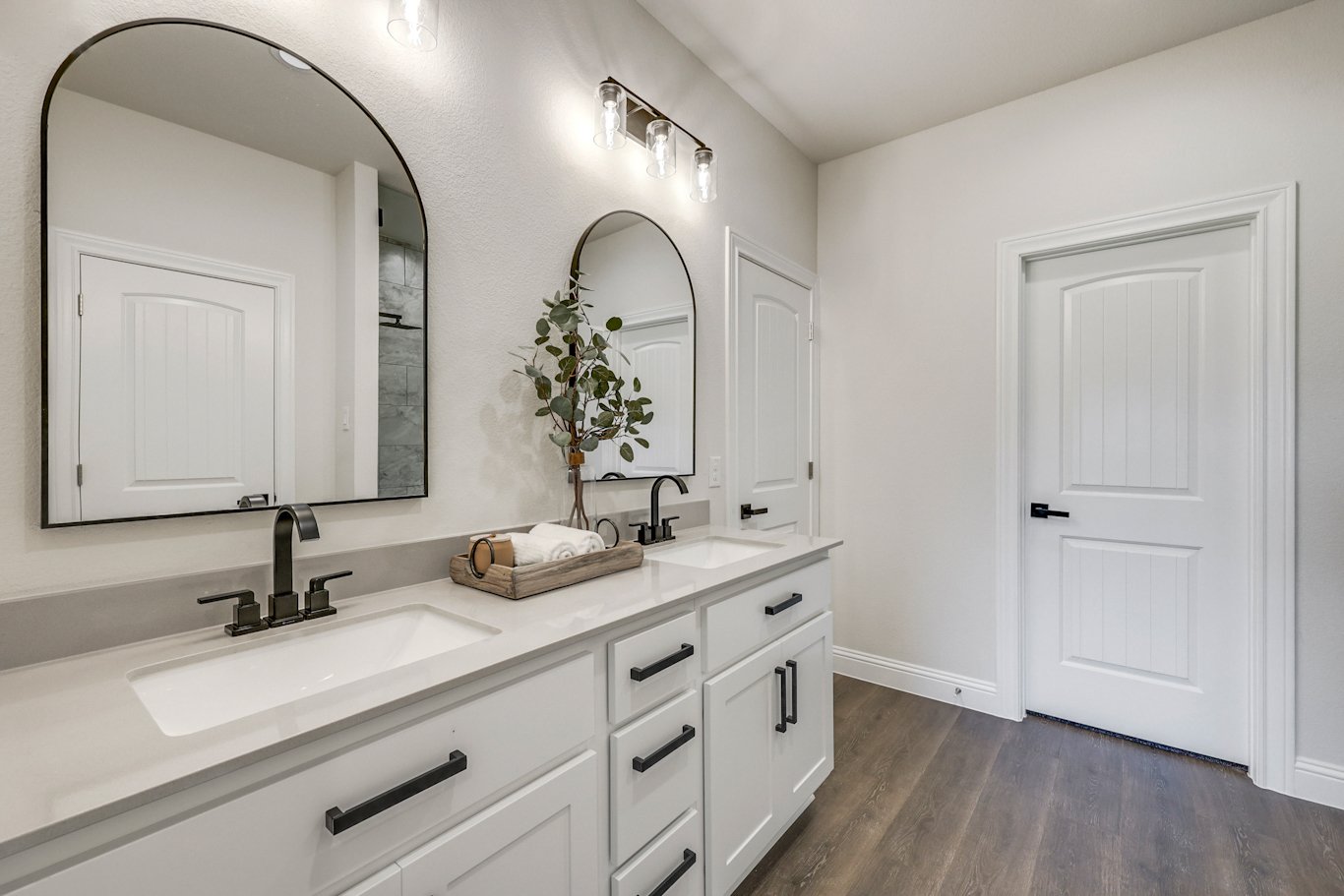 Overall, the most important detail in designing your new home is to include things that make you feel relaxed, cozy and peaceful in your space. Adding a touch of nature's serenity to your living space can do just that. By infusing your home with these key elements, you create an atmosphere that embodies the essence of the modern farmhouse vibe.