8 Best Production Home Builders in North Texas for Your 2023 Home
Are you looking to build a new home in North Central Texas in 2023? If so, you'll need to begin your search for a custom home builder. There are 3 types of reputable home builders to choose from as you begin the custom home building process. They are: Fully Custom Home Builders, Semi-Custom Home Builders and Production Home Builders.
Here's a quick comparison of these 3 types of home builders that can be found in the Dallas-Fort Worth area:
Fully Custom Home Builders - Fully custom home builders usually do not build the same home plan twice. They work with the home owner's plans and specs, or plans provided by an architect, and are almost always working on land owned by the customer. They tend to be smaller outfits and more expensive.

Semi-Custom Home Builders (That's Us!) - They have a portfolio of plans for customers to choose from but are usually willing to liberally customize these for the home buyer. They have home building standards that don't change, but they will allow homeowners to provide some of their own fixtures. Semi-custom home builders may have a model home or sales center where you can preview plans in-person and tend to build homes for quick move-ins.

Production Home Builders - Production home builders, as you'll see listed here, usually own many different lots in a subdivision. You choose your lot and get to build in one of their neighborhoods. They usually build hundreds of thousands of homes. They follow a standard set of specifications that can be upgraded in places but plan changes are often limited. They have model homes or a sales center so you can see what your home might look like beforehand.1
After comparing this list of builders, if you believe a production home builder is the right fit for you, keep reading to see our list of the 8 best production builders in North Texas, along with a list of their offices and locations. These home builders often have multiple offices or model homes you can visit so you can find the right home plan for you!
David Weekley Homes

"The most important aspect of David Weekley Homes isn't home building, it's Our Purpose of Building Dreams, Enhancing Lives. As a company, we want to make a positive impact in the lives of everyone we touch and in all the communities in which we build. Our commitment to focusing on what's really important sets us apart as a company, as an employer and as a neighbor."
Best-Rated North Texas Offices/Neighborhoods
Dallas (Central Living Dallas) | Keller (Concordia) | Carrollton (Thomas Place) | Dallas (Parkside at Trinity Green) | Haltom City (High Pointe) | Flower Mound (Highland Court) | North Richland Hills (HomeTown) | Fort Worth (Tavolo Park Cottages) | Argyle (Harvest) | Arlington (Viridian)
---
Drees Custom Homes

"We've learned a lot in nearly a century. In all that time, we have never once shied away from offering homebuyers the best - from building materials to floor plans to interior and exterior design elements to customer service. We hire and retain experts to deliver the home you're dreaming of."
Best-Rated North Texas Offices/Neighborhoods
Northlake (Pecan Square and Canyon Falls) | Roanoke (Trailwood) | Keller (Woodford) | Arlington (Viridian and Viridian Elements) | Mansfield (South Pointe) | Prosper (Windsong Ranch) | Celina (Light Farms) | McKinney (Timber Creek 50) | Rockwall (Breezy Hill)
---
Gehan Homes
"For more than 25 years, Gehan Homes has been building beautiful homes at an exceptional value. We are the 10th largest private homebuilder in the US and are continuously recognized with accolades and awards for our outstanding floor plans, superb design and industry-leading customer service.
At Gehan Homes, we are always mindful that not only are we constructing your house, we are creating the space that you will call home. It is our privilege to be with you through every step of your home buying journey."
Best-Rated North Texas Offices/Neighborhoods
Little Elm (Lakeside Estates) | Argyle (Carnegie Ridge and Waterbrook) | Princeton (Arcadia Farms) | Forney (Clements Ranch - Landmark) | Garland (Riverset) | Burleson (Highpoint Hill) | Fort Worth (Parkwood Trails and Randol Mill Valley Estates) | Denton (Fireside Park) | Haslet (Le Tara) | Aubrey (Aspen Meadows)
---
Toll Brothers
"We love to say that our pride is palpable. Not only are we proud of the superior quality luxury homes we build, we're proud of the legacy we've crafted within the home building industry."
Best-Rated North Texas Offices/Neighborhoods
Aledo (Walsh) | Northlake (Pecan Square) | Grapevine
---
Our Country Homes
"We are family-owned and have three generations of success in transforming dreams into affordable dream home realities. Here at OCH Custom, our customers are our main priority. We focus on taking your wants and needs in living spaces and turning those into a beautiful, one-of-a-kind home. Homes that work for you today and tomorrow. We can turn your dreams into a home that you will enjoy for many years to come."
Best-Rated North Texas Offices/Neighborhoods
Hurst | North Richland Hills (Thornbridge)
---
Shaddock Homes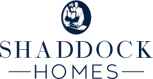 "We know that your home is the foundation for your family's lifestyle, and we make sure your new home meets your expectations. Our homes and communities are designed to reflect the way families and individuals live today. We stand behind every home we build with a solid warranty program. We would value the opportunity to turn your dream of a new home into reality!"
Best-Rated North Texas Offices/Neighborhoods
Plano | Lewisville (Castle Hills Northpointe) | Parker (Whitestone Estates and Kings Crossing) | St. Paul (Inspiration)
---
Highland Homes

"For more than 30 years, we've built award-winning homes throughout Texas, striving to provide a level of quality, customer service and architectural beauty that is unique among homebuilders."
Best-Rated North Texas Offices/Neighborhoods
Plano | Frisco (Edgestone at Legacy and Hollyhock) | Prosper (Whitley Place, Lilyana, Parkside Prosper, Star Trail) | Aubrey (Union Park, Arrowbrooke, Sandbrock Ranch) | Oak Point (Wildridge) | Celina (Mustang Lakes and Glen Crossing) | Wylie (Inspiration) | Lantana | McKinney (Timber Creek and Trinity Falls)
---
Gallery Custom Homes

"Built on the cornerstones of exceptional quality, superior design, unparalleled customer service, and absolute value, Gallery Custom homes is at the forefront of the new-home industry. Our unique approach to homebuilding allows for custom changes to our acclaimed floor plans, and
assures the custom-quality you demand, at the production builder pricing you deserve."
Best-Rated North Texas Offices/Neighborhoods
Wylie (Woodbridge) | Garland (Heron's Bay Estates) | Mansfield (Bower Ranch) | Shady Shores (Adkisson Ranch)
Have another Production Custom Home Builder you think should be added to the list? Comment below and tell us more about them!