Best Fully Custom Home Builders in North Texas
Before you look for the top home builder in Texas, it's important to understand that there are 3 Types of Home Builders for you to choose from as you begin your custom home building process: fully custom, semi-custom (that's us!) and production home builders.
We get asked about the different types of home builders and how they differ quite often, which is why we have put together this list of best fully custom home builders in North Texas.
We have divided the custom home builders up based on where their home office is located (and in no particular order), but many of these home builders build throughout the Dallas-Fort Worth area.
Best Fully Custom Homes Builder by North Texas City
Dallas | Fort Worth | Arlington | Plano | Irving | Grand Prairie | McKinney | Frisco | Carrollton | Denton | Richardson | Wichita Falls | Lewisville | Flower Mound
---
Dallas

Home Builders (Fully Custom)
New Leaf Homes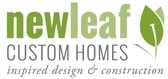 "We know how to help you make your vision a reality - one that fits your budget and taste and is completed on time. With our years of experience, we have the process down to a science to ake you from design, material selection and plan review through construction while avoiding the issues that can ruin a budget."
Platinum Series Homes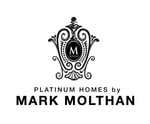 "When clients choose to build a Platinum home, they inspire our team to create the centerpiece of a custom, luxury lifestyle. Unique design and exquisite craftsmanship are integral to every detail of a Platinum Home. We don't stop designing until our client's every desire is seamlessly incorporated into an elegant and functional home."
NOMI Custom Homes & Remodeling

"We bring to life stunning custom designs by the best architects and interior designers for some of the most incredible people whom we call our friends. Our unique "Customer Remote Supervision" expertise enables you to complete your project from any place on the globe, without ever needing to visit our office or your jobsite at all phases of your project."
---
Fort Worth
Home Builders (Fully Custom)
DFW Custom Homes

"Our talented team works tirelessly to employ the latest in home building technology, so we can design and build homes that fulfills your wildest vision and dreams. With the financial strength and management expertise required of next generation home builders, we deliver what savvy homeowners seek in a new home: beautiful designs, smart engineering, and premium materials."
Trinity Design Build, Fort Worth Texas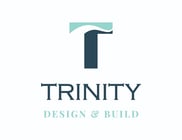 "Thoughtfully designed, expertly built. Trinity Design & Build specializes in turn-key custom home building, major renovations, and commercial spaces. Our service begins with your unique home design and results in the home of your dreams."
Steve Hawkins Custom Homes

"Home is where the heart is - it's a place that your family can grow with and you can grow old in. We take special care when working with our customers to design a home with a wide range of options, specific to your needs, for many years to come."
---
Arlington
Home Builders (Fully Custom)
SGC Homes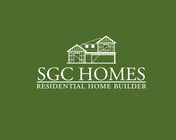 "SGC Homes is a locally owned custom builder that is dedicated to helping you build a smarter home that makes living easy! Our homes are built by contractors that must meet our very high standards in craftsmanship, quality of materials, and attention to details."
Boyd Custom Homes

"We are a custom home builder that prides itself on quality craftsmanship and exceptional customer service. You will discover our team of individuals are very passionate about custom home building and have the experience and expertise to help you every step of the way."
Mansfield Custom Homes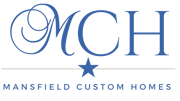 "MCH is dedicated to building homes, dreams, and relationships. With over 40 years of combined experience, our team is ready to build you the home that you've always dreamed of.
We expertly manage time, budget, people, processes, procedures, and resources to provide you with a result you will love. We are committed to our clients long after they move in. Maintaining customer satisfaction and trusted relationships remains our highest priority."
---
Plano Home Builders (Fully Custom)
Alair Homes Plano




"Alair Homes Plano is one of two Alair custom home and renovation companies in the DFW area. We build a transparent partnership with our clients by allowing customers to maximize their involvement in the home building and renovation process. Alair Homes Plano truly believes that Living Better Starts Here; from multi-million dollar whole home remodels and custom build to major kitchen and bath renovations - all with the same level of care, craftsmanship, and top-notch customer service."
Cleve Adamson Custom Homes

"Our mission is to establish long-lasting relationships with our homeowners by providing the highest level of quality construction and service. This can only be accomplished through a fair and honest approach. We focus on the small details while never losing sight of the big picture. We always remember when a family entrusts us to build their home it is an honor and a privilege."
---
Irving Home Builders (Fully Custom)
Hamra Homes

"We are here because of our passion to build beautiful homes and communities! We work with the customer on every aspect of design, selection, and construction. We don't just build homes but beautiful, quality homes. We build custom homes from scratch, ranging from 3,500 - 7,500 sq. ft.
We use best in class technology, construction process, and materials. An outstanding home is created from craftsmanship and we are very careful to choose our subcontractors and labor force."
---
Grand Prairie Home Builders (Fully Custom)
Royal Family Homes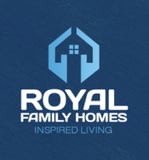 "Royal Homes are people-centric builders of custom made homes of advanced design concepts that are beautiful, environmentally harmonious and socially benefitting."
---
McKinney
George C. Fuller Custom Homes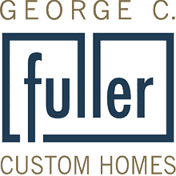 "Attention to detail distinguishes every George C. Fuller Custom Home. Nothing is left to chance and every design is crafted with the new homeowner in mind."
---
Frisco Home Builders (Fully Custom)
Endurance Custom Homes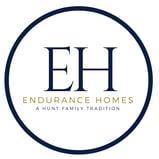 "At Endurance Homes, we value family - ours and yours. Ezra and Brian Hunt - a father-son team - founded Endurance Homes to bring a family-values approach to luxury homebuilding. We believe in and practice total transparency with integrity and ingenuity. It's who we are and how we do business. We believe your home should be as unique as your family; let us build the home of your dreams with honesty, quality and endurance. From our family to yours, welcome home."
---
Carrollton Home Builders (Fully Custom)
Salcedo Homes Design + Build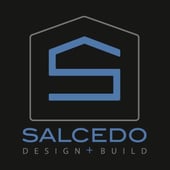 "Whether you want a custom home, addition or remodel, consider working with Salcedo Homes. For each of our services, we have experienced professionals that will handle your project with detail and care. Let us know what you want; we'll make it happen. We have over 40 years experience doing all kinds of construction. Our desire is to build or remodel our clients homes to meet their needs and make their dreams come true. We also make it a point to make the process a fun and thorough one."
---
Denton Home Builders (Fully Custom)
Key Custom Homes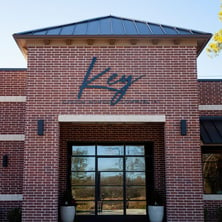 "Throughout each phase of the construction process, each client plays an intimate role in the design and layout of their future home. Our construction team at Key Custom Homes coordinates the building process from start to finish with purpose, while our client services team acts on your needs and expectations.
Clients quickly realize that the relationship they share with our team, our communication skills, our understanding of what you want, and our attention to the smallest details are what set us apart."
Design Classics Construction Professionals

"We are a full-service firm coordinating architectural, interior design and complete construction services. For many of our clients we can take them from the hand drawn sketch on the back of a napkin to handing them the keys to an inspiring, beautiful home of their dreams.
Whether you are looking for a New Home, Renovation of your existing Home or in need of Professional Historical Restoration, we have and can tackle it for you. We look forward to becoming part of your family as you work with ours."
---
Richardson Home Builders (Fully Custom)
Shaddock Caldwell Builders & Developers
"Home is about people, memories, and milestones. It's where you can be yourself and take refuge from the world. It's about quality time with those you love. Our job is to build the house that you will call home. One that is both beautiful and functional, reflecting your own style with timeless appeal. At Shaddock Caldwell, we understand that a home is an extension of the people who live there. That's why we care about our relationship with you as much as we care about the quality of your home."
Fifer Custom Homes

"We provide the design and home-building expertise you need to put yourself in a custom home that is truly your own."
---
Wichita Falls Home Builders (Fully Custom)
Harmon & Holcomb Homes Inc.
"We draw and customize blueprints to create gorgeous and energy-efficient homes in North Texas."
---
Lewisville Home Builders (Fully Custom)
Texas Built Construction - Residential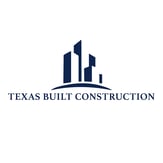 "We treat every project as if it were our own. Through hard work, superior craftsmanship, and fair market value estimating, we have proven our customers view us as not only their general contractor for their current project, but all future projects.
Whatever your home needs (even building a home from ground zero), we got you covered! Building the future you desire begins by designing your dreams."
---
Flower Mound Home Builders (Fully Custom)
Lingenfelter Custom Homes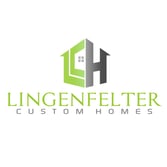 "We are proud to be a team of design, real estate, and financial experts that can help you through every step of the way when it comes to building your own home. From giving you access to all of the vendors and contractors we use, to your complete decision on design and building materials, we want you involved in building your dream from start to finish.
Another huge piece of Lingenfelter Custom Homes is our commitment to excellence and green building. We want to provide the home buyer with the most efficient, safe new homes possible."
Century Custom Homes

"Century Custom Homes has been serving families in Denton County, Texas, and the surrounding area since 2003. We have built a number of homes on acreage and in established neighborhoods. We pride ourselves on personal attention and strive to say a small builder in a growing market. We use energy saving techniques that make sense, while staying within the owner's budget."
Have another Fully Custom Home Builder you think should be added to the list? Comment below and tell us more about them!